Glanua is delighted to be a partner in Uisce Eireann's 2023/24 graduate programme that allows you to gain experience from the Client, Consulting and Contractor perspectives on some of the largest water infrastructure projects in the country.
In September, we welcomed Saffron Ahmad who graduated with a degree in Natural Sciences at the University of Nottingham. Saffron is on her first 8 month rotation with Glanua as part of her Contractor experience, before she moves on to her Consulting experience.
Saffron seamlessly integrated into Glanua's Operations team, hitting the ground running and swiftly gaining valuable insights into diverse facets of water and wastewater treatment through her site visits. Let's catch up with her to learn more about her experience.
What's your experience being so far at Glanua?
"So far, my experience with Glanua as my first rotation on the Uisce Éireann graduate scheme has more than exceeded my expectations, I have had a very 'hands on' approach allowing me to learn a lot more than first couple of months than I would have thought. Having had no contractor experience previously, I now have a much greater appreciation of all the teams and aspects that operate throughout a contract."
What have you found most enjoyable?
"I have enjoyed the variety between being in the office and on site, allowing me to gain a greater understanding of projects I have been working on in the office, and why it is important to the operations and maintenance of waste water treatment plants. During my site visits I have benefited from experiencing a broad overview of operations at waste water treatment plants throughout their entire lifecycle- from the beginning of the construction phase in Kenmare, and the commissioning phase in Castletownshend, to the daily operations in Courtmacsherry, and client handover and training at Castletownbere and Inchigeelagh WwTP's."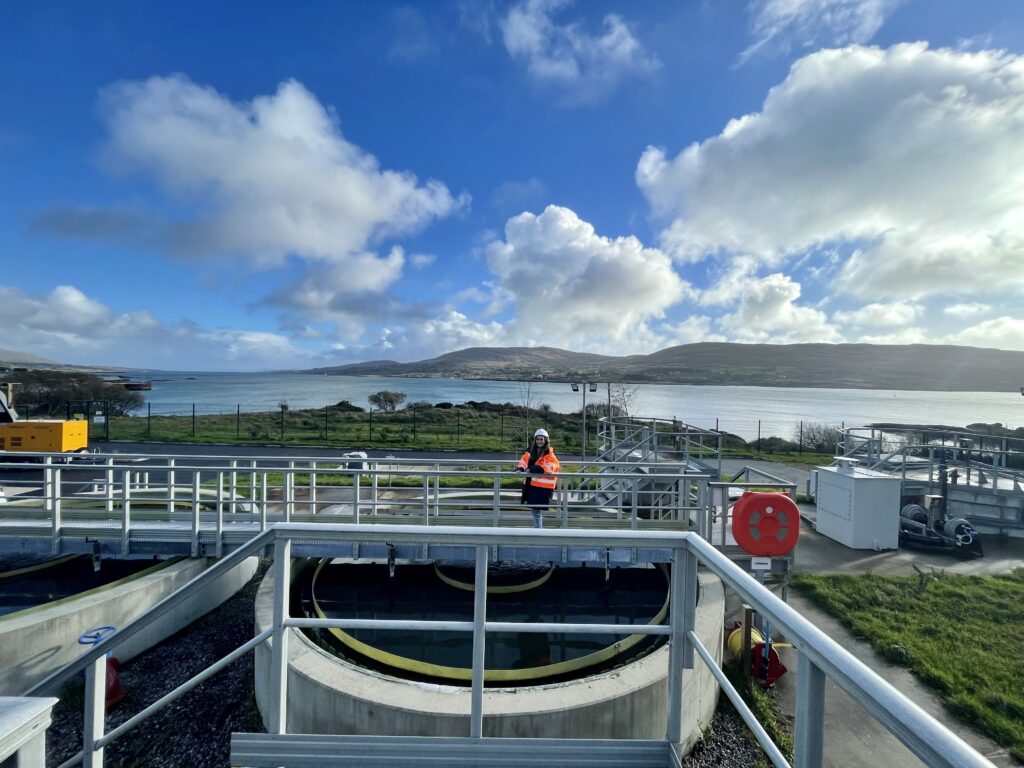 What challenges have you experienced?
As a Natural Science graduate, one of the biggest challenges is learning the technical aspects of engineering. Fortunately, with the support of numerous engineers at Glanua, I'm focusing on building my technical skills and taking every available opportunity to engage with projects and people to help me best navigate this transition. I'm also seeing the synergies between science and engineering and how the two disciplines contribute to the development of solutions aimed at safeguarding our environment.
What are you looking forward to next?
"Every week, I acquire a better grasp of the required operation and maintenance at wastewater treatment plants, and I am excited to continue to build on this information, as there is plenty more to learn. I'm also looking forward to continuing working with the operations team in the office and on-site. The team has assisted me in settling in, and there are experienced individuals who are always willing to answer any questions I have. My first rotation in Glanua's operations team has begun to provide me with a valuable baseline of knowledge and understanding of water and wastewater treatment, which will be useful as I proceed through my graduate scheme in my subsequent rotations."
Thank you to Saffron on sharing her experience. We are excited to see how her journey unfolds in the subsequent rotations of the programme.