 Why Glanua
Technical Excellence
Glanua is a renowned industry leader in the water and wastewater sector, recognised for its exceptional technical expertise and commitment to excellence. We are at the forefront of Design, process Technology, Digital Project delivery, Design for manufacture and assembly (DFMA), manufacturing and advanced project delivery methodologies such as 4D digital construction rehearsals.
Our team of highly qualified and industry-leading Process, Civils, Mechanical, Electrical, and Automation Engineers are renowned subject matter experts.
Clients trust us as the go-to source for cutting-edge solutions and rely on our team's expertise to overcome complex challenges to deliver sustainable and forward-thinking engineering solutions.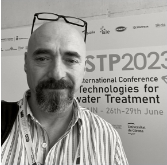 Fabio Bacci

Jonathan Grimes
Our Innovation Manager, Fabio Bacci holds the prestigious position of Chairperson at the British Water micro pollutant forum, driving discussions and initiatives to tackle emerging challenges in the industry. Our dedicated Digital Construction lead, Jonathan Grimes is a recognised authority in the field, regularly sharing insights and best practices by presenting at conferences and industry events. These achievements highlight our commitment to staying at the forefront of innovation and industry advancements, ensuring that our clients benefit from the latest technologies and methodologies.
Innovation
Innovation is deeply ingrained in Glanua's core values and is considered one of our founding principles.  We promote a culture of continuous improvement, encouraging our team to think outside the box, challenge the status quo, and explore new possibilities. Glanua actively stays abreast of the latest advancements and trends in the water and wastewater industry. As part of our commitment to delivering innovative solutions, we have established long-term partnerships with renowned technology companies such as Headworks, Easy Hydro, and Bluefoot Membranes. These collaborations enable us to access the most innovative technologies and incorporate them into our projects, ensuring that our clients benefit from state-of-the-art solutions.
Read More
The future of construction with Digital and Building Information Modelling (BIM)
We believe in staying at the forefront of innovation in the water and wastewater infrastructure industry. Building Information Modelling (BIM) has revolutionised the way critical projects are designed, built, and maintained, and we have been at the forefront of this digital transformation.
Read More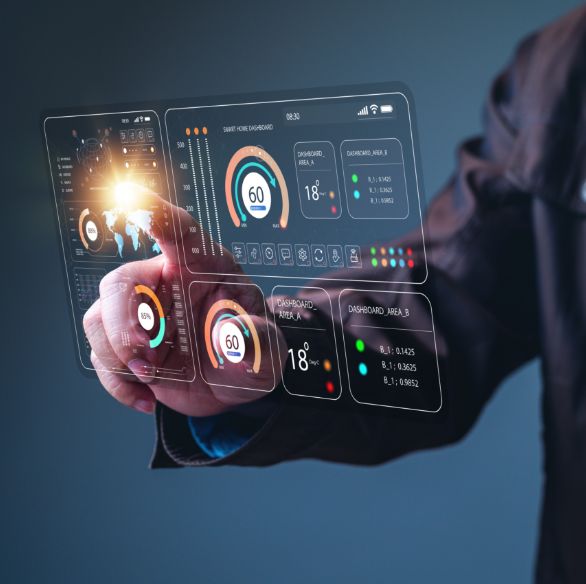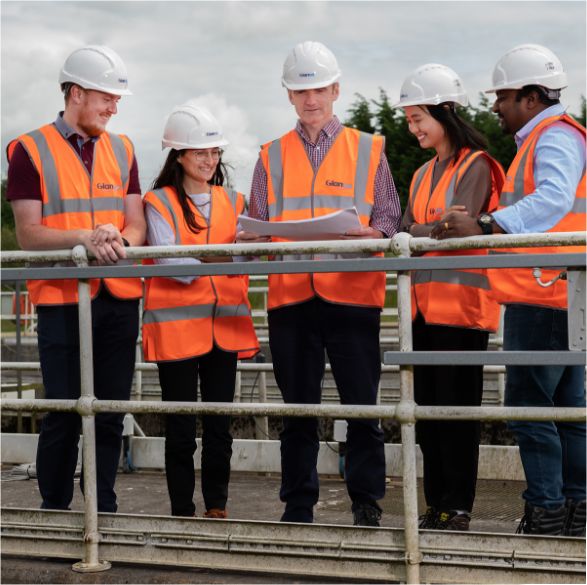 Offsite design and assembly services and manufacturing
Delivering efficiency and excellence
Glanua understands the importance of efficient and reliable manufacturing in delivering high-quality solutions to clients. The company has established state-of-the-art manufacturing facilities in Navan, Ireland equipped with advanced machinery and technologies. This enables Glanua to fabricate a wide range of components and equipment required for water and wastewater projects.
By controlling the manufacturing process in-house, Glanua ensures adherence to stringent quality standards, timely production, and cost efficiency.
Read More
Sustainability
Shaping a Sustainable Future Together
At Glanua, we are committed to building a sustainable future for generations to come. Guided by the widely accepted definition of sustainability – meeting the needs of the present without compromising
the ability of future generations to meet their own needs – we embark on a journey towards responsible choices and actions.
Read More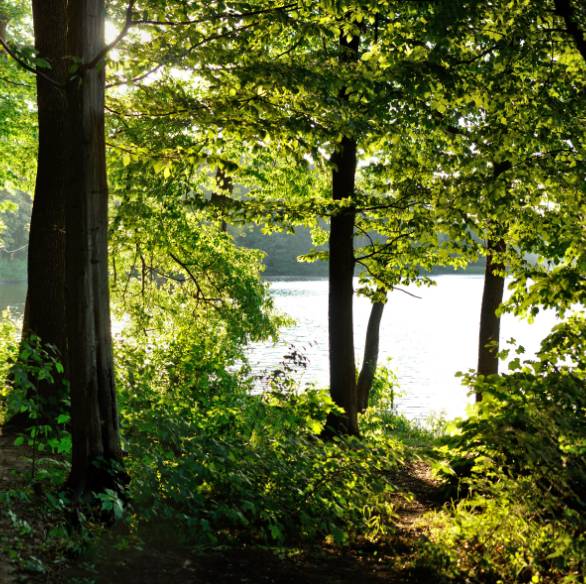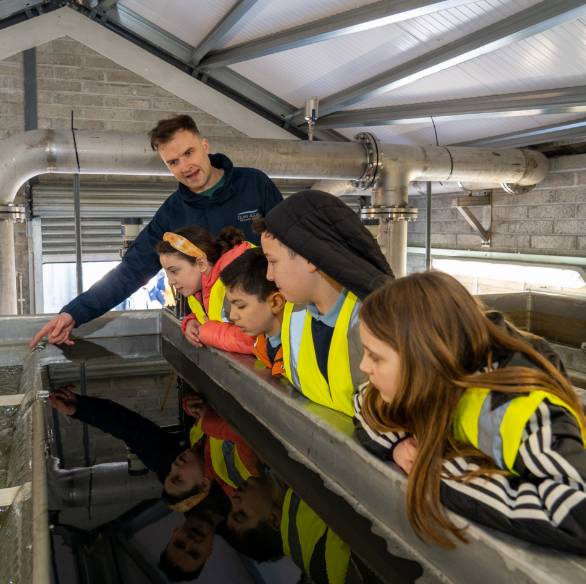 Social Value
Building Sustainable Communities
Glanua is dedicated to making a positive impact in the communities we serve across the UK and Ireland. Through our unwavering commitment to developing and upgrading essential water and wastewater treatment plants, we actively contribute to the well-being and economic development
of local communities.
We understand that thriving communities rely on reliable infrastructure and access to clean water. That's why Glanua is deeply involved in projects that directly impact the lives of people in the areas we operate. We work hand in hand with local authorities, businesses and residents to design, build,
and upgrade water and wastewater treatment plants that meet the evolving needs of the cities, towns and villages.
We work better as one
Safety is a shared responsibility in Glanua. We value the collaborative effort in maintaining a safe working environment. We actively engage with our partners, subcontractors, and clients to align our health and safety practices, promoting a unified commitment to the well-being of all stakeholders.
Read More