 Shaping a Sustainable Future Together
Leading the Way in Sustainable Solutions
Glanua has been at the forefront of implementing innovative sustainable solutions for our valued clients. As we expand our footprint, we recognise the need to do more to safeguard future generations' well-being. The company is currently developing its Sustainability strategy and policies, aligning our efforts with the United Nations Sustainable Development Goals. Our goal is to develop and implement a sustainability framework that underpins the delivery of our projects. This framework will ensure consistency with national and client policies and regulations, focusing on carbon reduction, energy management, and climate goals.
At Glanua, we are committed to building a sustainable future for generations to come. Guided by the widely accepted definition of sustainability – meeting the needs of the present without compromising the ability of future generations to meet their own needs – we embark on a journey towards responsible choices and actions.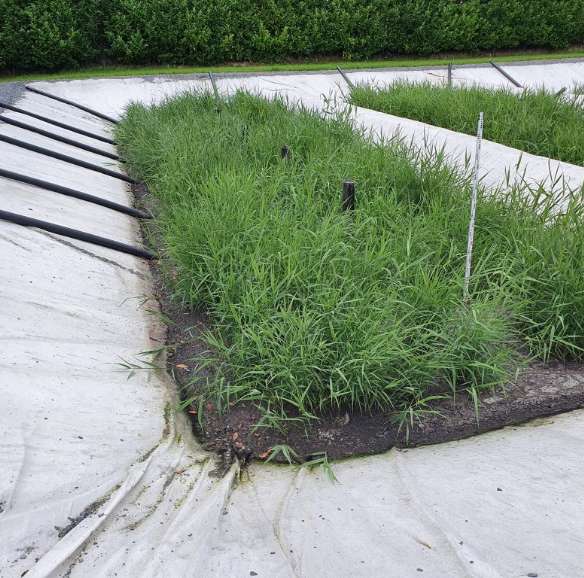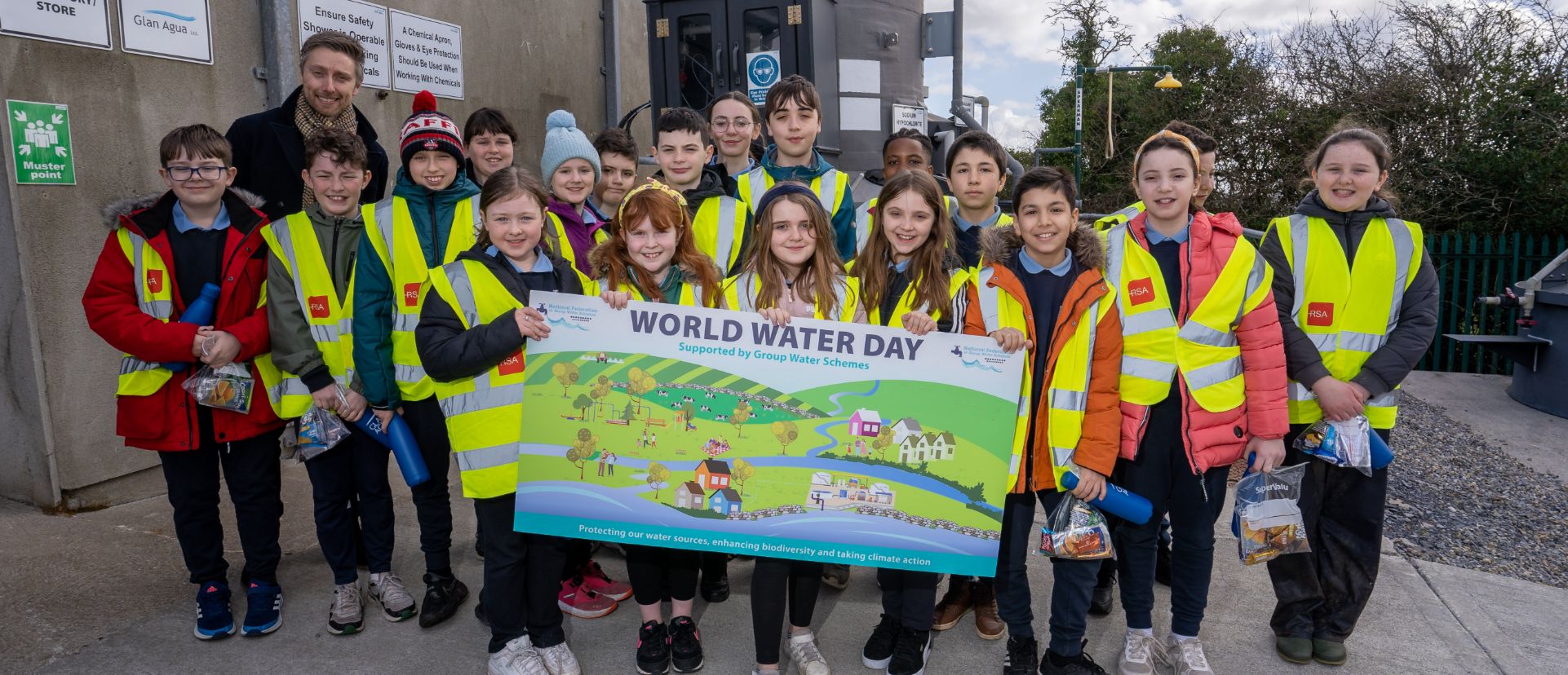 World Water Day. Glanua welcomed five national schools to Lough Carra Group Water Scheme treatment plant in Co. Mayo.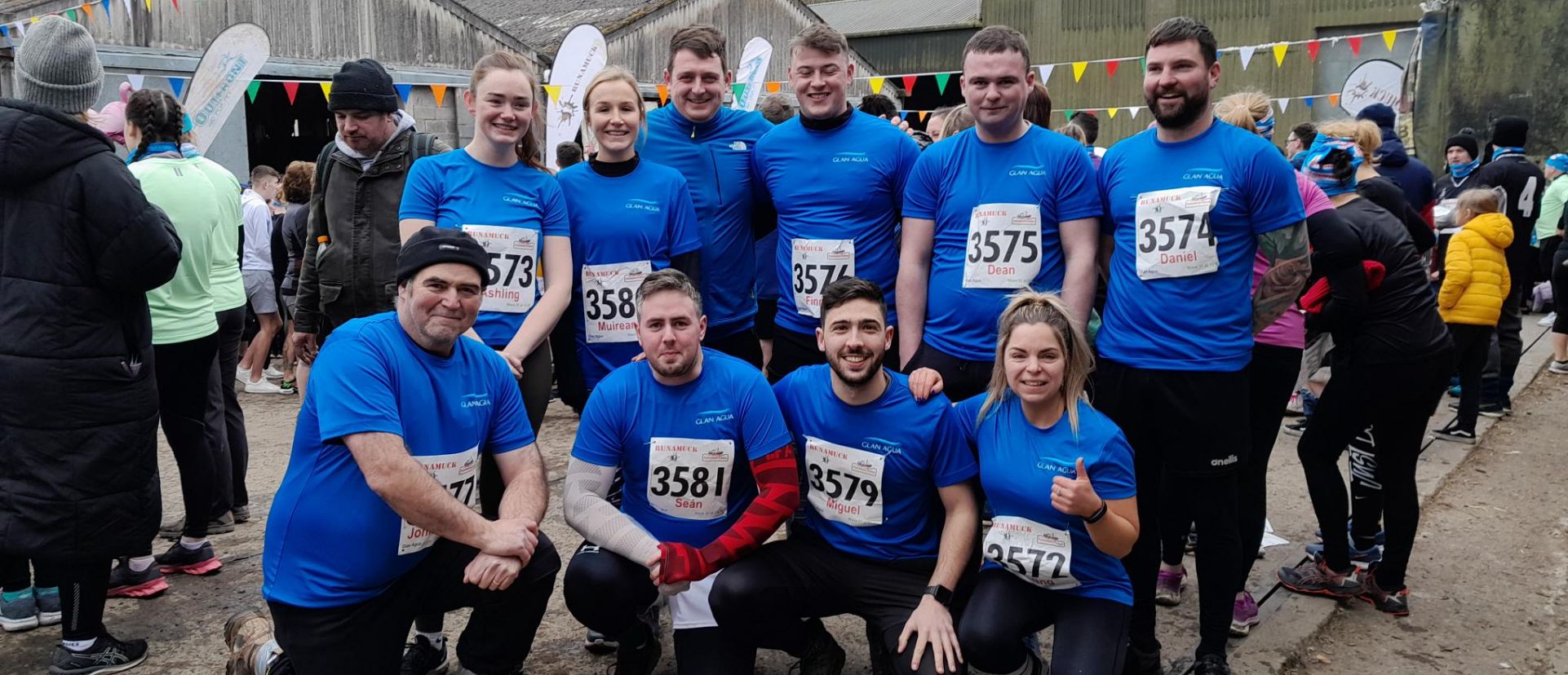 Runamuck – The Glanua team put down their tools and put on their running shoes in aid of charity, "Autism Assistance Dogs Ireland"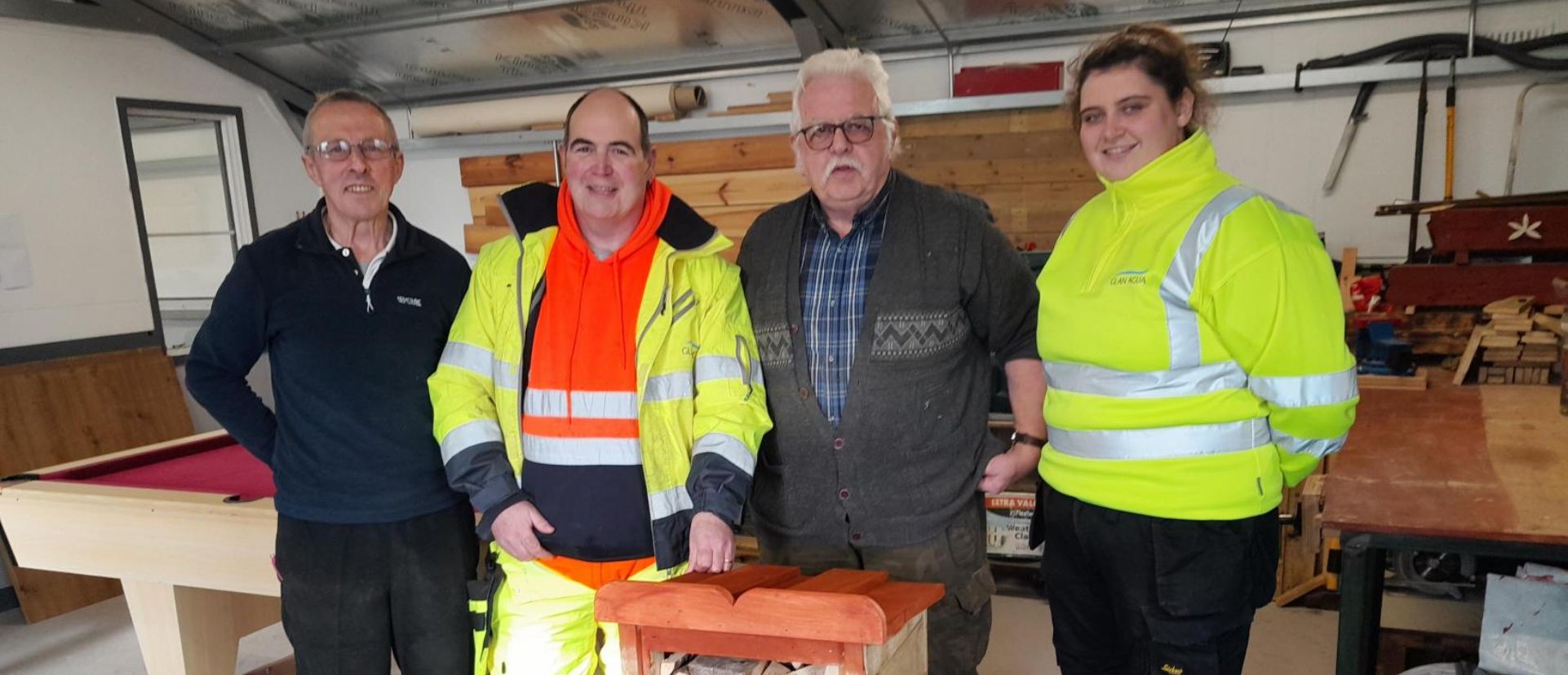 Mens Sheds – Donie O'Connell and PJ Power of Cloyne Men's Shed Group donated bug hotels to Glanua's John O Sullivan, Project Manager, and Sarah O'Gorman, Graduate Engineer to promote biodiversity on our wastewater treatment plants.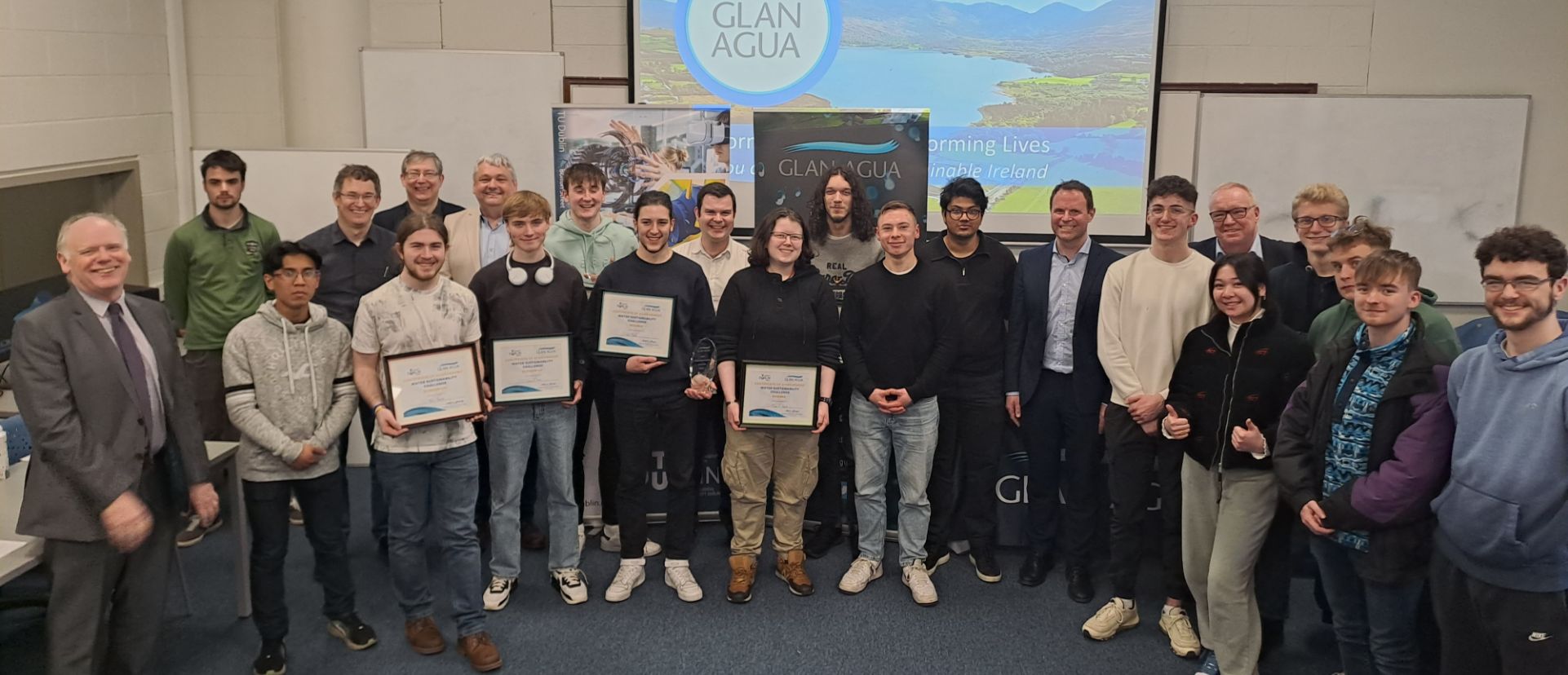 TUD – Glanua's first 'Water Sustainability Challenge' in conjunction with the Faculty of Engineering at Technological University Dublin
We are committed to making a real difference in sustainability and have already delivered a range of sustainability initiatives and impacts including:
12% ENERGY reduction
A 12% reduction in energy consumption per cubic metre of water produced by Glanua
6% FUEL reduction
A 6% reduction in fuel consumption across the Company's vehicle fleet which is a considerable decrease considering the increase in the fleet over the past 12 months
60% CARBON reduction
Providing a Client with an alternative solution that achieved a 60% carbon reduction in the overall scheme.
230 SOLAR panels
Glanua completed the installation of 230 solar panels at the Thurles RWSS on behalf of Uisce Eireann. Predicted annual energy yield from the system was 83,264 kWh per year of renewable energy, giving a CO2 Offset per annum of 40 tonnes.
Modified Hydroelectric Turbine
On the Kerry Central RWSS project, where we modified the client's specimen design to relocate an existing hydroelectric turbine. This innovative idea meant we avoided having to pump water that passes through the turbine back to the raw water tank located at the highest point on the site.
Glanua and the
circular economy
Our vision is to be a leader in unlocking the full potential of bioresources and creating a sustainable circular economy for the clients and sectors we serve. Innovation and the circular economy are embedded in our group DNA having developed a patented Fluidised Bed Combustion (FBC) Technology for the agri-sector. This advanced technology reliably converts manure into heat, electricity and other valuable by-products. We aim to build on our technical expertise and grounding in the principles of the circular economy by expanding our turnkey offering and utilising our Design, Build, Operate and Maintain capability in the sectors we serve.
Our Sustainability
Process