 Digital Project Delivery
In an ever-changing world, the water and wastewater sector demands adaptability and a willingness to embrace challenges. In Glanua, we like to consider ourselves digital disruptors. Several years ago, we embarked on our journey to digital excellence with a straightforward goal – "To revolutionise how Water and Wastewater projects could be designed and delivered through digital innovation."
Gone are the days of conventional construction methods plagued by inefficiencies. In Glanua, we are committed to streamlining project delivery and productivity to ensure timely project completion without conceding quality. We continually promote collaborative delivery with our clients and exceed excellence by utilising digital project delivery methods and tools. This claim has been recognised most recently by receiving a BIM excellence award at the Irish Construction Excellence Awards in April 2023.
Excellence is not just a concept in the Glanua Digital delivery team; it is the foundation of our approach. We constantly seek innovative solutions to enhance project outcomes and surpass client expectations. By leveraging technologies such as Visual programming, 3D modelling, automated processes, point cloud scanning, data analytics and digital construction rehearsals, to name but a few, we achieve a level of precision and detail previously unimaginable. This results in flawless execution and superior construction quality, minimising errors and maximising project success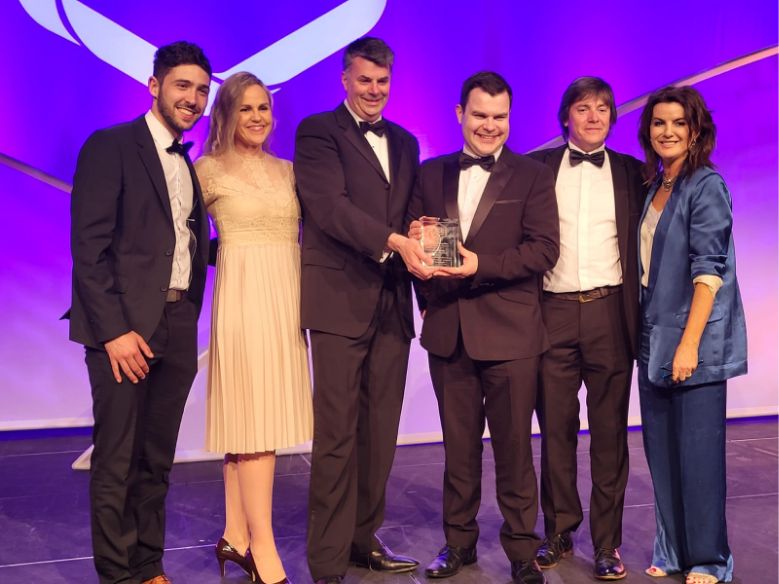 Digital Project Delivery Expertise
Working digitally to deliver our projects generates a large amount of data, which when structured creates information.

We understand the power this information can have when placed in the hands of our industry leading
experts.

We empower our team to achieve efficiency across all stages of our projects through digitisation

Using data collection and analysis, patterns and inconsistencies can be identified in design and infrastructure performance. Allowing our teams to make informed decisions on resource allocation, procedural modifications, and corrective actions. Data analytics optimises energy usage, reduces costs, and promotes sustainable methods of working. Ultimately, it improves our service delivery and customer satisfaction, advancing our design and construction management procedures.
Building Information Modelling

Our Digital delivery methodology is a blend of collaborative processes cutting edge technology and industry influencing professionals

Digital delivery using a BIM based process is not new to Glanua, it is just how we work

We use BIM in our digital delivery process to ignite a perfect combination of collaboration and communication right from the start. With steady focus on our clients' objectives, we pave the way for seamless project completion and ultimate satisfaction at handover.

Our processes are guided by clearly understanding our client's needs and objectives. We believe in open communication, collaboration, and transparency throughout the project. Our digital project delivery process empowers clients to participate in decision-making actively, providing real-time updates and insights. Their vision is our priority, and we are dedicated to bringing it to life while exceeding their expectations every step of the way. As a standard approach, we open up our cloud-based project delivery platform to our clients from the commencement of our projects and actively seek their commentary.
Information is power but only when delivered at the right time to the right people, in the right format

We ensure we have the right people, processes and technology in place to use information efficiently

Efficient information management is the key to achieving project handover and delivering our clients requirements

Working in the sectors we do, we prioritise sustainable practices in every department of our organisation and carry this philosophy into every project. We Integrate digital technologies to optimise resource allocation, calculate carbon, and minimise our ecological footprint. Our commitment to environmental responsibility is at the forefront of our digital delivery methods, from energy-efficient designs to removing paper from sites and offices to lean handover. We are committed to building a greener future for generations
A digital twin is an exact digital replica of the physical facility where on site data is fed back to provide real time information. Setting the foundation for a digital twin early is key to using the data to enable efficient decision-making throughout the facility lifecycle.

A strong digital twin foundation enables efficient decision-making throughout the facility lifecycle. It empowers stakeholders to optimize operations, maximize value, and make informed choices. From design to maintenance, the digital twin facilitates real-time simulations, analysis, and collaboration. Harnessing its capabilities enhances efficiency, cost-effectiveness, and sustainability at every stage.
Choose Glanua, a multi-faceted organization specializing in facility operation management. Our expertise in developing and utilizing digital twins establishes enduring client relationships. Experience the ongoing benefits of starting with Glanua as it pays off throughout the lifecycle

When you choose Glanua, you choose a progressive organisation committed to excellence. Our team of experienced professionals, working in unison with our digital expertise, ensures a seamless project experience from start to finish. We build lasting relationships with our clients based on trust, integrity, and consistently exceptional results.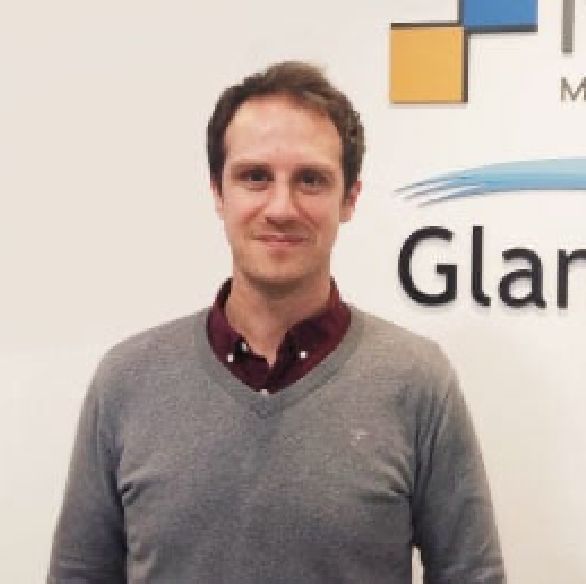 As a Digital Construction Lead, I try to immerse myself in digital construction technology and ensure I'm aware of any advances that might bring greater efficiency and quality to our clients.
Digital innovation doesn't have to be intimidating; in my experience, it requires an interest in an idea and a willingness not to give up at the first hurdle. It's about finding practical solutions that positively impact how we design, build or operate our facilities.
It's a rewarding role that allows me to play some small part in shaping the future of the water sector across the UK and Ireland."