Design & Build
Technical Excellence – Your Partner in Innovative and Sustainable Design and Delivery
From initial concept to the final execution, we collaborate closely with our clients, tailoring bespoke solutions to address their site-specific requirements. Our comprehensive range of turnkey services encompasses design and build expertise in civil engineering, process, mechanical, electrical, instrumentation, control and automation. Embracing the latest treatment technologies and construction methodologies, we approach every project with a focus on innovation, technical excellence and sustainability.
We pride ourselves on an open, transparent, and collaborative approach to ensure successful delivery for our clients and the communities we serve. Through Early Contractor Involvement (ECI), we engage with all stakeholders to define the primary scope of work and progressively develop the project scope to the detailed design stage. Our dedicated design team is equipped to handle process design, technology selection, 2D drawings, 3D Modelling, M&E design, and any other specific requirements.
Leveraging our research and development facility, we constantly strive to develop new products and technologies to enhance our standard product range and support our design and build activities. Additionally, our rental fleet offers clients the opportunity to trial treatment technologies before implementing full-scale solutions.
Through our Civil Engineering division of Glanua, we offer a wide range of civil and building engineering solutions. Our in-house team of design and construction engineers continuously deliver projects using innovative solutions and best available technologies to the highest health, safety, environmental and quality standards within challenging timeframes and budgets. Our delivery team has extensive experience in all aspects of Civil Engineering including temporary/permanent works design, earthworks, concrete works including in-situ and precast, piling, foundations, drainage and road construction. We provide innovative building solutions, utilising off-site, modular construction to deliver buildings quicker, safer and more efficiently.
Committed to excellence, Glanua operates under an Integrated Management System certified by ISO 45001, ISO 9001, ISO 14001 and ISO 50001. This ensures the highest standards in Health, Safety, Environmental, Quality and Energy Management throughout our operations.
Water Design & Build Services Include
Water abstraction and screening
Water storage and retention
Chemical coagulation, flocculation and clarification
Rapid gravity and pressure filtration
Chemical oxidation and air stripping systems.
UV Disinfection systems
Ultra Filtration (UF) Systems
Reverse Osmosis (RO) Systems
Chemical Dosing Systems
Water Softening Systems
pH Correction Systems
Booster Stations and Network Monitoring
Metals Removal Systems
Monitoring Equipment
By-product sludge handling and dewatering
Automation, controls, telemetry and SCADA Systems
Wastewater Design & Build Services Include
Preliminary Treatment (Screening, Grit Removal, FOG Removal and balancing)
Storm Retention & Return
pH Correction
Primary Treatment (Upward flow Clarification & DAF Clarification)
Biological Treatment (SBR's, MBR's, MBBR's, Aeration Basins, RBC's, Trickling Filters)
Secondary Treatment (Upward flow Clarification & DAF Clarification)
Tertiary Treatment (Drum Screens, Sand Filters, etc)
Phosphorous Removal (Ferric or PACl Dosing)
Phosphorous Recovery
Disinfection Systems (UV, etc)
Sludge Handling and Dewatering
Pumping Stations
Automation, controls, telemetry and SCADA Systems
News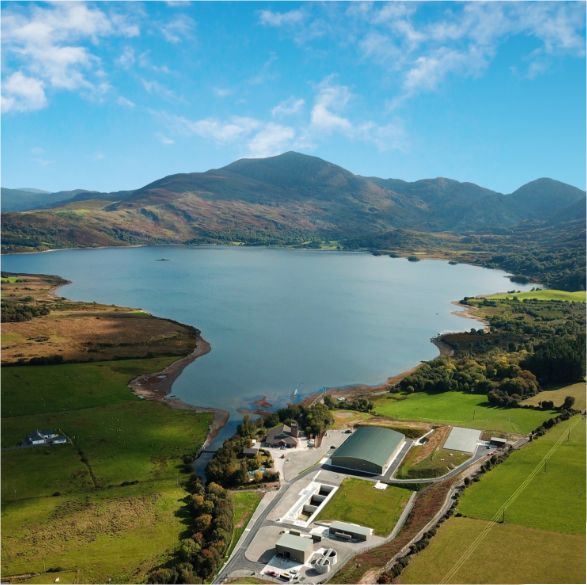 Water Design & Build Services Include
Water abstraction and screening
Water storage and retention
Chemical coagulation, flocculation and clarification
Rapid gravity and pressure filtration
Chemical oxidation and air stripping systems.
UV Disinfection systems
Ultra Filtration (UF) Systems
Reverse Osmosis (RO) Systems
Chemical Dosing Systems
Water Softening Systems
pH Correction Systems
Booster Stations and Network Monitoring
Metals Removal Systems
Monitoring Equipment
By-product sludge handling and dewatering
Automation, controls, telemetry and SCADA Systems
Wastewater Design & Build Services Include
Preliminary Treatment (Screening, Grit Removal, FOG Removal and balancing)
Storm Retention & Return
pH Correction
Primary Treatment (Upward flow Clarification & DAF Clarification)
Biological Treatment (SBR's, MBR's, MBBR's, Aeration Basins, RBC's, Trickling Filters)
Secondary Treatment (Upward flow Clarification & DAF Clarification)
Tertiary Treatment (Drum Screens, Sand Filters, etc)
Phosphorous Removal (Ferric or PACl Dosing)
Phosphorous Recovery
Disinfection Systems (UV, etc)
Sludge Handling and Dewatering
Pumping Stations
Automation, controls, telemetry and SCADA Systems