 Our rebranding journey – from BHSL Group to Glanua Group
The overarching goal of our rebrand was not to erase our past or disregard our history but rather to build upon our strengths and evolve our brand in a way that better represents our company today and in the future.
Together, as
one team

, we want to use our collective capabilities to make a difference and contribute to a cleaner and more sustainable future.
Recognising the power of a strong and consistent brand, we embarked on our rebranding journey with the goal of simplifying our message and bringing clarity to our offering for our stakeholders. We decided to rebrand to one company name to create a cohesive and unified brand that aligns with our values, vision and future goals.
The renaming process involved building on the strength and reputation of the Glan Agua name and reputation of MEIC and Hydro International. Glanua combines the Irish words for clean (Glan) and new (nua) to represent our ambition to continuously evolve as an innovative engineering company and a new beginning for our company.
Under the new rebranded and integrated identity, the existing companies in the Group have been renamed as follows:
Glanua Group Limited (formerly BHSL Ltd.)
Glanua Ireland Limited (formerly Glan Agua Ltd)
Glanua UK Limited (formerly Glan Agua UK Ltd)
Glanua Industrial Limited (formerly Hydro International Ltd)
Glanua Civils Limited (formerly MEIC Ltd)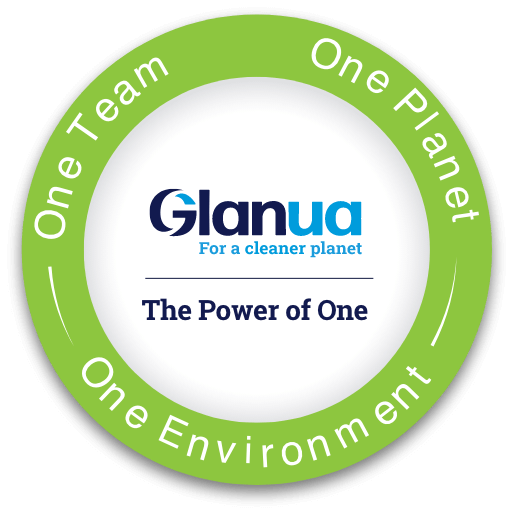 One Team.
One Environment.
One Planet.
The Power of One.
The Power of One helped shaped the brief that guided our rebranding efforts:
The Power of One Team:
Our rebranded identity represents the combined strength of Glan Agua, Hydro International, MEIC, and BHSL, working together as one united team.
The Environment is Number One:
We prioritise the environment in all our endeavors. With only one planet, it is our collective responsibility to care for it.
One Cohesive Brand:
We consolidated our Group companies into one cohesive brand, simplifying our company structure and bringing clarity to our stakeholders.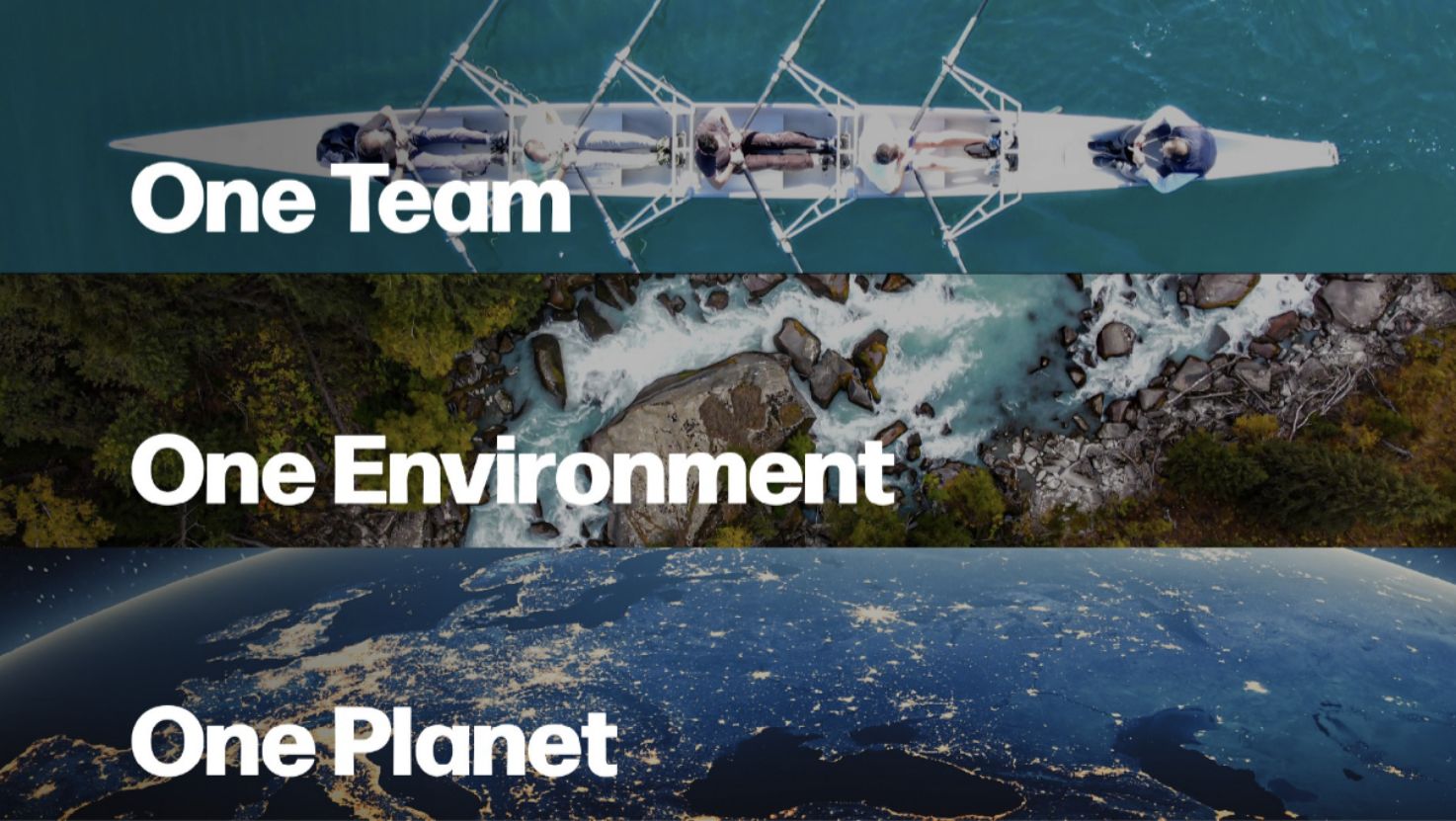 1. Logo
Our logo symbol features a custom-designed "G" that uniquely represents Glanua. This emblem embodies the principles of the circular economy, emphasising the recycling and reusing of water and wastewater and also the Water Cycle and Carbon Cycle. The interconnecting shapes within the "G," reflect the flow of water and the force of wind, symbolising the energy and agility of our ambitious team.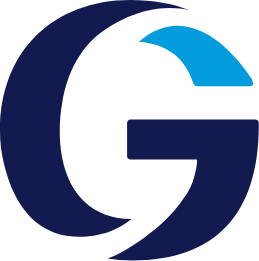 2. Tagline
We firmly believe that our people are the driving force behind our success. It is through their collective innovative and engineering skills, knowledge, and expertise that we are able to make a positive impact on the planet. Our tagline, Innovative and Sustainable Engineering Solutions, for a cleaner planet, reflects our commitment to contribute to a cleaner and healthier world.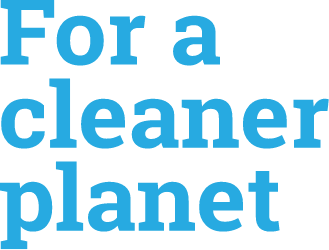 3. Colour Palette
Our new vibrant colour palette brings a fresh and energetic look to our brand. The deep blue/navy evokes a sense of professionalism, safety, and reliability. The lighter blue and green symbolise the environment and the transformative impact of clean water on our planet.
The green also represents the innovative technologies explored by Hydro International, carrying over from its former branding.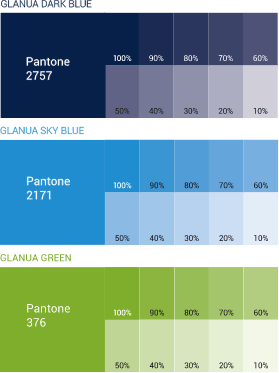 Our Vision and Company Strategy
One of the first exercises we did as a Group following the expansion of the Group in 2022 was to develop a common vision, mission, and values statement. It was a significant step in aligning the
company brand and establishing our brand promise to our customers and employees.
Our new vision statement reflects our aspiration to be a leader in the water and wastewater industry, focusing on sustainable and innovative technology and engineering solutions. More specifically, we want to make a positive impact on the environment while addressing the circular economy and sustainability needs of our customers.
Unlocking the full potential of bioresources and creating a sustainable circular economy is a significant focus for our business going forward. We are committed to harnessing innovation and
embedding circular economy principles throughout our operations. The development of patented Fluidised Bed Combustion (FBC) Technology for the agri-sector has given the Group a better
understanding of circular economy principles, and it is an area we want to expand in our turnkey offering of Design, Build, Operate, and Maintenance of water and wastewater treatment facilities.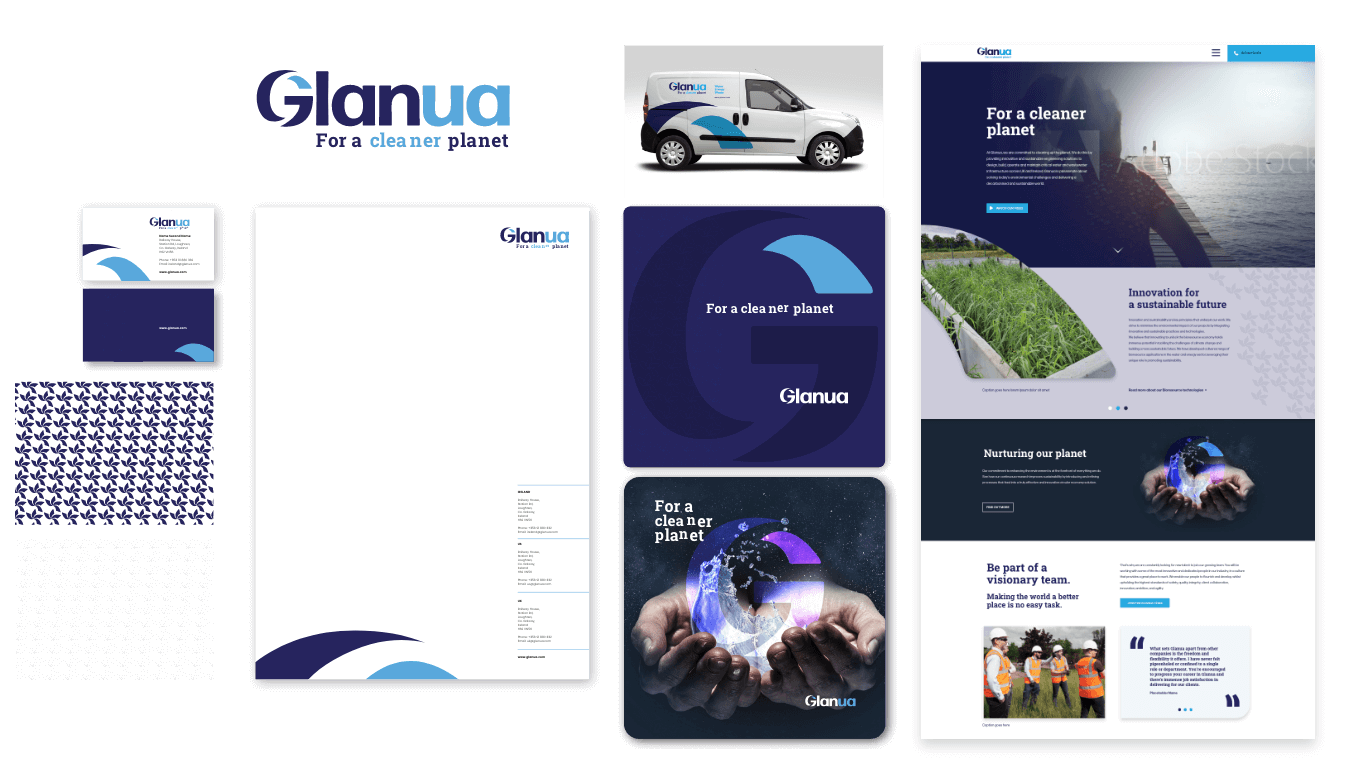 Our Stakeholder Perception
At the end of 2022, we conducted a survey seeking insights from our key stakeholders; clients, employees, and our supply chain. The survey we conducted revealed valuable insights into how people perceive our business. Here are some of the comments that stood out:
"You are known for getting things done":

Our reputation for being action-oriented and delivering results is evident. Clients and stakeholders recognise our commitment to accomplishing tasks efficiently and effectively.

"There's an energy about the company, a willingness to do more and to innovate":

The Group is characterised by a young and vibrant atmosphere. People perceive us as a company that embraces innovation, constantly seeking new opportunities and approaches to provide better solutions to our clients.

"We are trusted to do the right thing and deliver on our clients' goals":

Trust is a fundamental aspect of our business relationships. Clients have confidence in our ability to act with integrity and fulfill their objectives.

"You have practical and pragmatic solutions":

We bring a sensible and hands-on approach to solving challenges and designing solutions. Clients value our ability to assess situations, understand their specific needs, and propose practical solutions that address their goals effectively.
These insights were useful to highlight the positive attributes and reputation we have built within our industry. As we embark on our rebranding journey, it was essential to preserve and enhance these qualities to continue providing exceptional services and solutions to our clients.
The complexity of the BHSL structure and the lack of understanding regarding how it all fits together were common concerns raised by our clients. Our clients expressed a desire for greater visibility of the other companies within our group, as they believed there might be services they were unaware of. This feedback was key in shaping our rebranding efforts, and we have taken significant steps to address these concerns. Our new brand aims to simplify our structure and create a more cohesive and easily understandable brand identity. By introducing the Glanua Group Limited name and rebranding our subsidiary companies as Glanua Ireland, Glanua Civils, Glanua Industrial, and Glanua UK, we aim to provide a clearer company structure for everyone to understand.
We would like to extend our heartfelt thanks to everyone who contributed to the development of our new brand. We would also like to acknowledge the outstanding support of our external marketing and digital design partner, Proactive Design and Marketing who has transformed our vision into a brand that we are truly proud of. To our valued clients, dedicated employees, supportive supply chain, and shareholders, your insights, feedback, and collaboration have been instrumental in shaping our rebranding journey.
Our brand refresh is now live – and we hope you like it as much as we do! Take a look.