On World Earth Day 🌍 🌍 🌍 here are four ways Glanua is contributing to a cleaner, more sustainable plant.
Water is our most important natural resource. A healthy water environment is essential for human health, well-being, wildlife, and the economy.
Glanua plays a vital role in communities all over Ireland and the UK in ensuring that drinking water is safe and clean, and that wastewater is adequately treated before it is released back into the environment.
We take great pride in including sustainable initiatives in our design, procurement, policy and project delivery solutions to our clients. Here are 4 sustainable actions we've taken recently to fulfill our net zero promise, promote sustainability and protect our environment. Nature-based solutions
Sludge Drying Reed Beds are a natural, eco-friendly method for treating and disposing of sewage sludge in wastewater treatment and can be found at a number of our wastewater treatment plants. They provide an effective and sustainable solution for managing sewage sludge which is a by-product of the wastewater treatment process.
The process of sludge drying reeds involves planting of reeds in a bed of gravel or sand and then feeding the reeds with waste sludge from the treatment process. The reeds and other plants absorb the water from the sludge through their roots, which helps to dry out the sludge and remove excess moisture.
Sludge Drying Reed Beds are a low-cost and low-maintenance solution for managing sewage sludge and can significantly reduce energy consumption and carbon emissions associated with the traditional wastewater treatment process.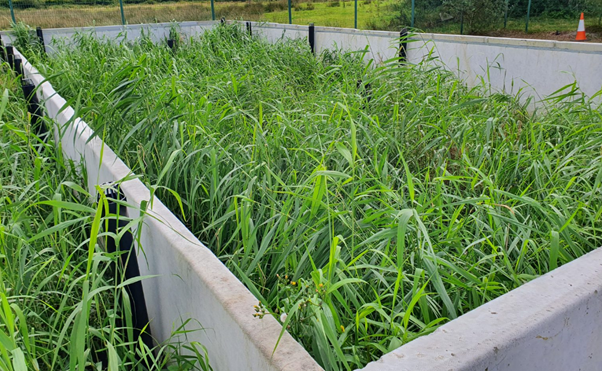 Renewable Energy Solutions
Solar Photovoltaic System
Glanua is increasingly using renewable energy solutions in our treatment processes to help achieve our goal of net zero emissions. In Thurles, we have installed 230 solar panels on the roof of the Water Treatment Plant to generate clean, renewable energy to run the plant and reduce our reliance on grid electricity.
The generation of clean renewable energy will lead to a 15% reduction in imported electricity at the site, reducing overall running costs and greenhouse gas emissions, while also providing a backup source of energy in the event of power outages.
As part of Uisce Eireann's new Regional Water Treatment Programme, Glanua will be installing solar panel systems in a number of water treatment plants in the Southwest and East Midlands of the country to provide even more sustainable renewable energy.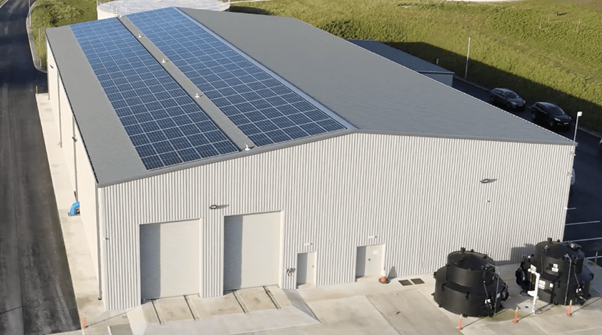 Hydropower Turbine
At Fethard Regional Water Supply Scheme located on the foothills of Slievenamon mountain, Glanua installed a 10 kW Pump as Turbine (PAT) that generates renewable energy from gravity intake.
The PAT is placed in a bypass of an existing control valve along the pipe networks and converts the dissipated pressure into usable electricity which can be consumed locally or exported to the grid.
All water that passes through the PAT is discharged into the raw water tank for treatment, which ensures no water is wasted and allows all available energy to be recovered for onsite consumption.
The turbine can provide up to 30% of the power required onsite and has helped to reduce grid electricity usage and carbon emissions at Fethard water treatment plant.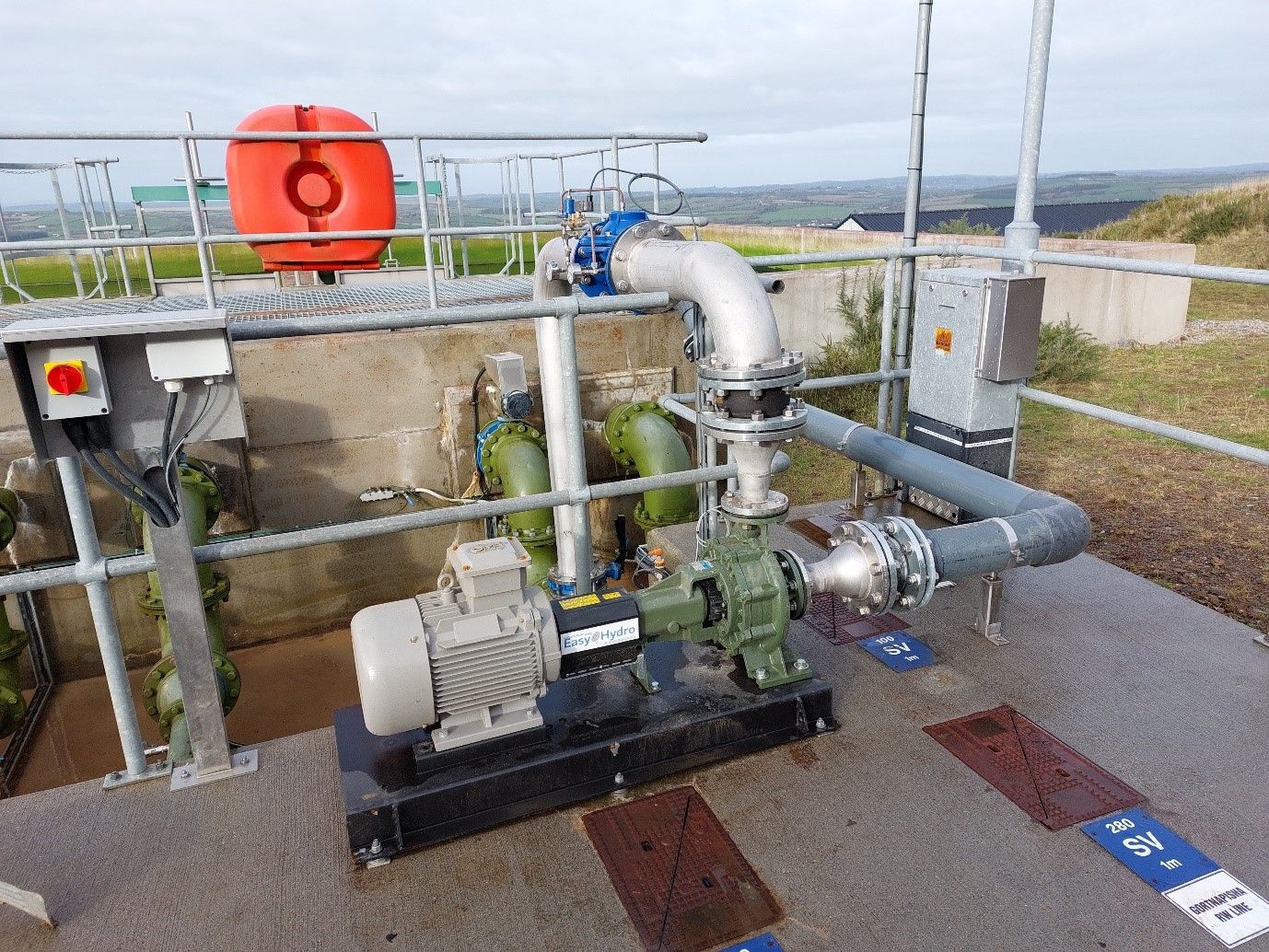 Biodiversity
Bug Hotels
We recently installed "bug hotels" to use at our wastewater treatment facilities in Lower Aghada and Whitegate in Co. Cork, thanks to the Irish Men's Sheds Association in Cloyne, Co. Cork.
The bug hotels offer little animals a natural home by offering a secure location for them to hide, lay their eggs, nurture their young, and flee from predators while also providing a natural way for us to support the tiny animals who pollinate our flowers.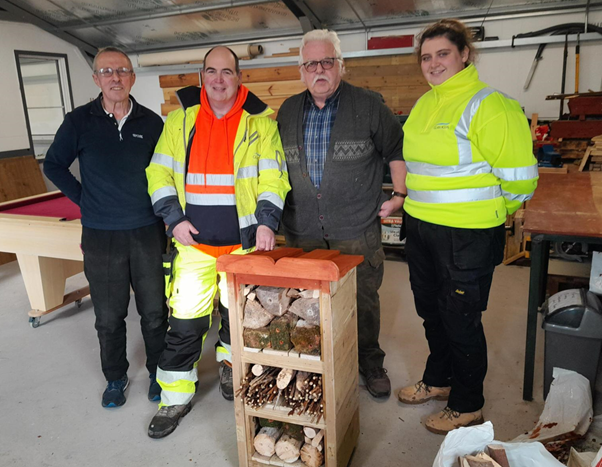 Energy efficiency and carbon measures
Glanua is continuing to implement a number of energy efficiency measures to reduce our overall energy consumption. We are certified to ISO 50001 which is a standard that focuses exclusively on energy and requires an ongoing, sustained improvement in energy efficiency and reduction in greenhouse gas emissions. We are currently working towards achieving ISO 14064, to measure, report and reduce our carbon emissions.
Happy World Earth Day, April 22nd