To celebrate World Water Day on March 22nd, Glanua was delighted to host over 120 children from six national schools located close to Lough Carra Group Water Scheme treatment plant in Co. Mayo. The event also welcomed staff from the National Federation of Group Water Schemes (NFGWS) including CEO, Barry Deane and members of the Lough Carra Group water scheme.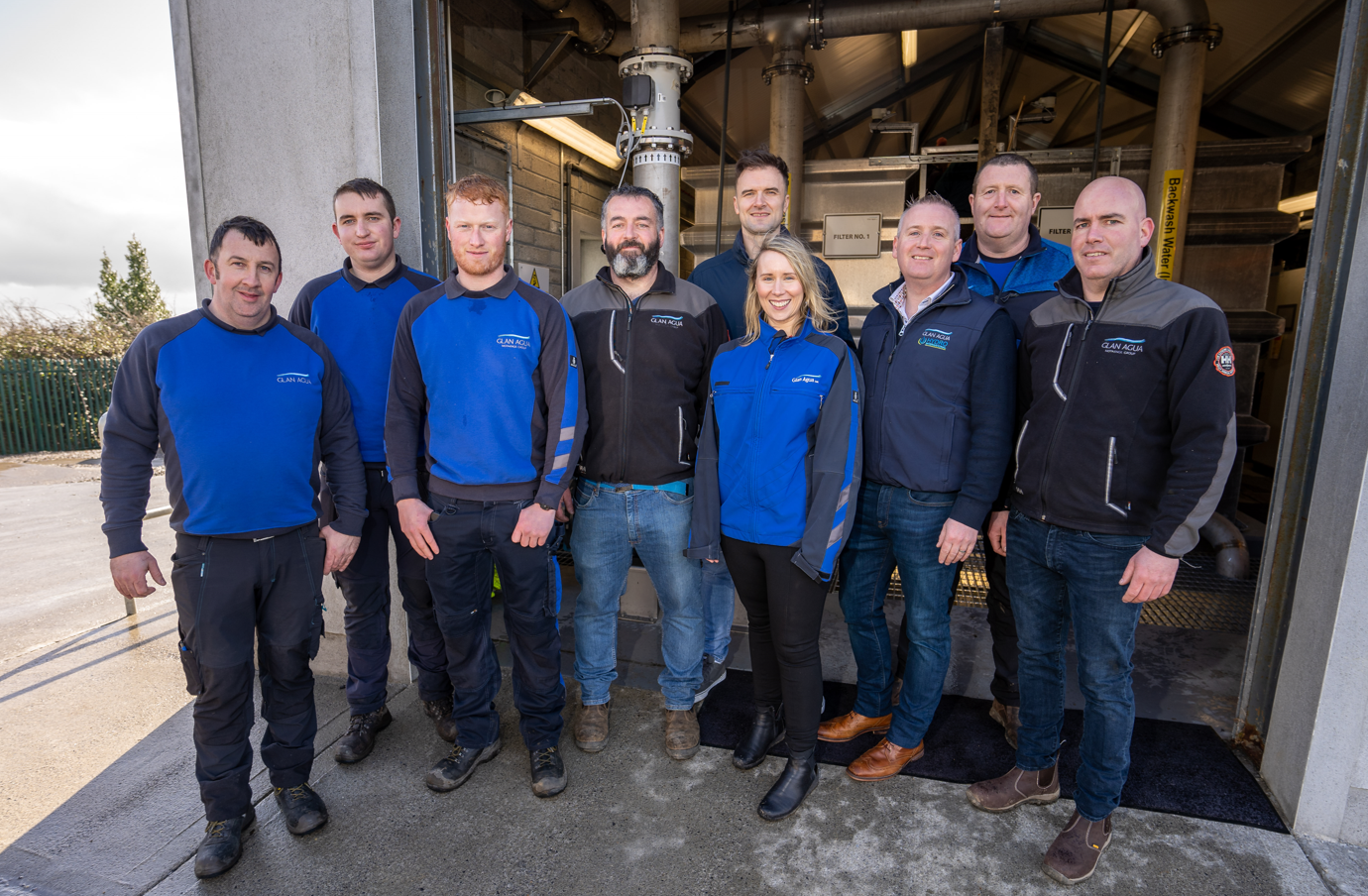 Mid-West radio's road caster was broadcasting from the plant and the radio's morning show hosted a number of interviews on the day about the important role of group water schemes and the importance of raising awareness of water source protection.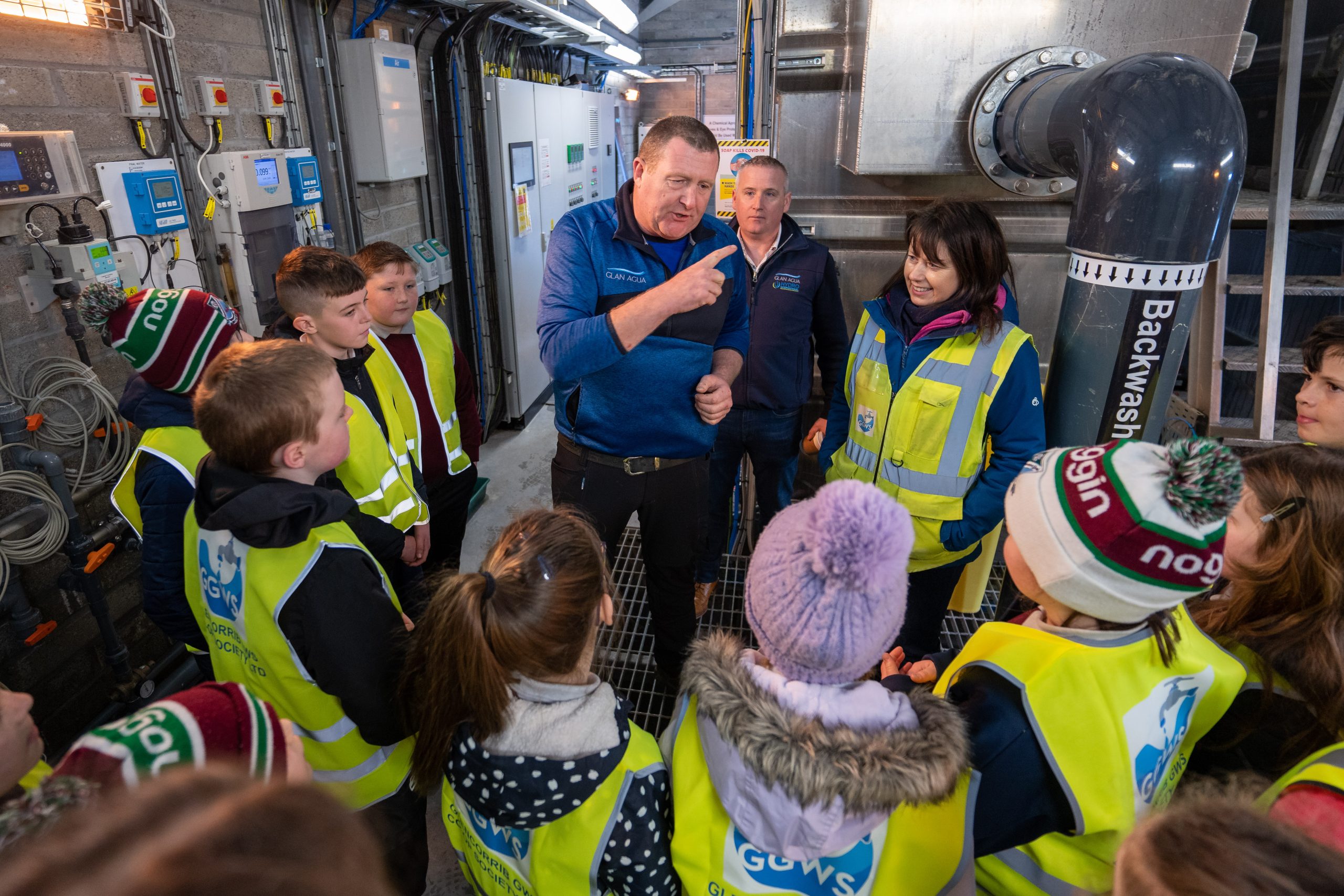 Our Senior Process Scientist, John Finn performed jar testing on the day which entails adjusting the number of chemicals that are added to samples of raw water held in jars or beakers. The sample is then stirred so that the formation, development, and settlement of floc can be watched just as it would be in the full-scale treatment plant.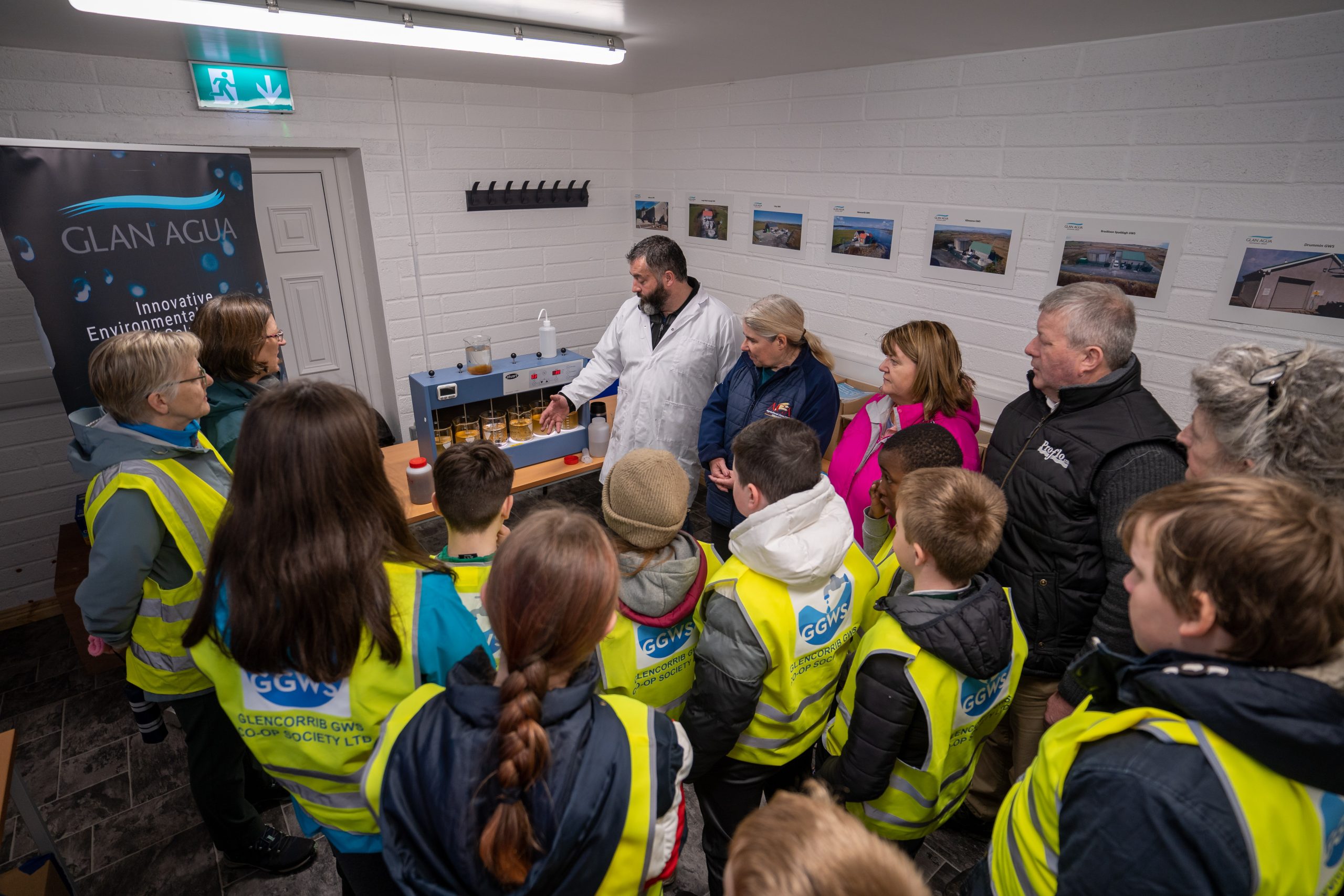 Kevin Heneghan and Jason Gibbons gave a detailed tour of the plant to show first-hand how water is treated. The theme of the day was 'source protection' and the children were given a number of activities at school to show how they can protect water sources.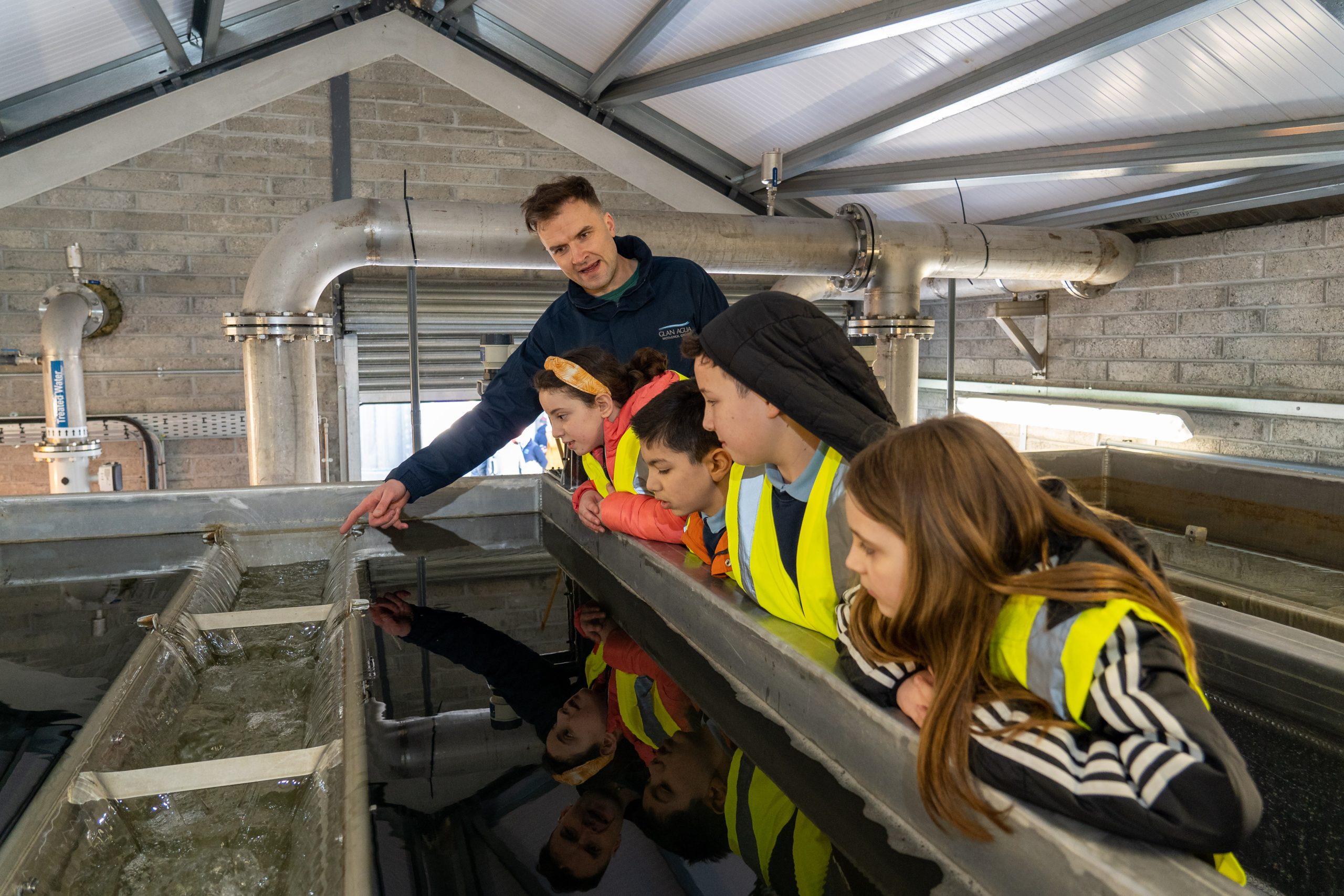 Congratulations to the National Federation of Group Water Schemes for organising such a worthwhile gathering. Maintaining our water sources benefits the environment and the water we drink. Hosting occasions like this help prevent harmful activities and substances from entering our waterways, lakes, and groundwater.
Supporting local schools is not only important for the education of our children, but also raises awareness of the great work we do behind the scenes to ensure communities, businesses and households have high quality and clean water.