Glanua is delighted to commence works on a new wastewater treatment plant in the picturesque village of Ballycotton, East Cork.
The €16 million investment by Uisce Eireann will include the construction of a new wastewater treatment plant, two new below-ground pumping stations — one at Ballycotton Pier and the other at Cow Lane and the laying of 1.4km of new pipeline, and the provision of a new outfall pipe for the safe discharging of treated wastewater into Ballycotton Bay.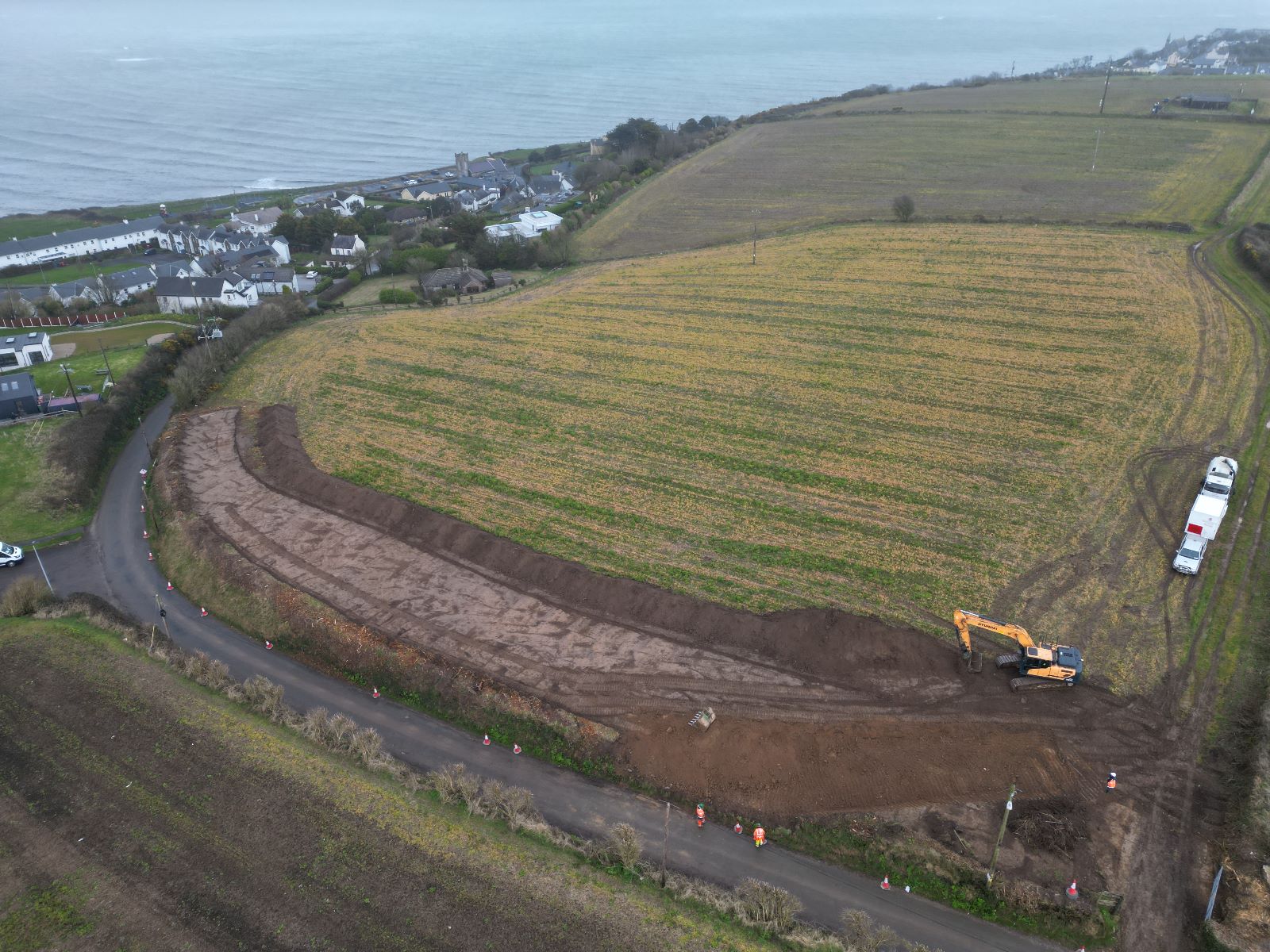 Community engagement is essential in our project delivery, and we were delighted to host a meeting alongside Uisce Eireann with the local Ballycotton community last week.
The meeting shared a clear roadmap of the upcoming project and how it will eliminate the discharge of untreated wastewater into Ballycotton Bay, improve water quality, protect public health and lead to a more enjoyable environment for the people of Ballycotton and surrounding areas. A 3D animation was used to visually share the sequence of works and when they are taking place to elected representatives and locals. This is a medium Glanua pioneered at the beginning of Covid on the Castletownbere project, and has been used to great effect on all projects since then. Another initiative that Glanua uses to keep the local community updated on progress and upcoming works is the weekly electronic circular.
The weekly email has received great praise from all communities we have been working with over the past number of years while Glanua progress with projects to remove towns from the UTAS list.The Ballycotton WWTP project is due for completion in summer 2024 with the majority of construction works to be complete by early 2024.