Progress Update on Whitegate Aghada Sewage Scheme, works involved retaining an important piece of Irish History in the form of  the Thomas Kent Memorial Park.
The town of Whitegate is located in East County Cork as shown in Figure 1 below.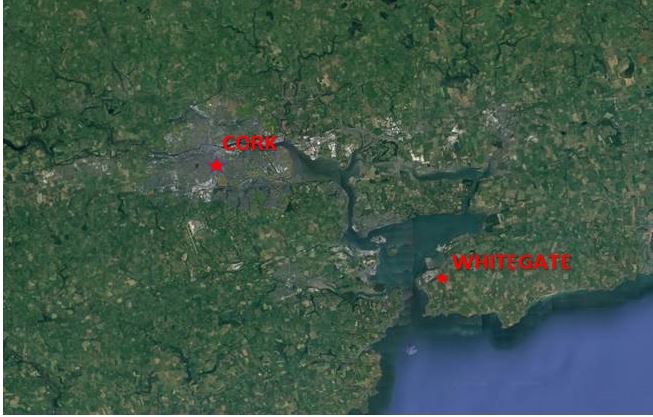 The Whitegate-Aghada agglomeration pre construction was sub-divided into four drainage areas and did not have a sewage treatment works in place. The work under construction included a new wastewater treatment plant (WWTP), three new pumping stations (PS) and associated network.
During the preliminary design of Whitegate Wastewater Treatment Plant, careful consideration was given to the potential method of construction with particular focus on the principles of prevention. In particular the following issues and objectives were considered:
The optimum hydraulic profile
Site ground conditions (rock)
The most economical and efficient construction solution
Optimum layout allowing for future expansion
Glanua Ltd. designed the plant layout to remain within the existing planning restrictions and use the available footprint efficiently whilst ensuring ease of access, operation and maintenance and allowing for the future provision of a secondary treatment system (not to be provided under this Contract). The plant layout follows a logical flow through the process streams to minimise pipework lengths and distances between associated items of plant. In addition, the plant layout has been designed in order to achieve segregated areas of works such as Preliminary Treatment, Primary Treatment, and Final Treatment.
With regard to the Pumping Stations (PS) construction, particular attention was given to the Rostellan PS due to the fact that the location of this pumping station is a local amenity, the Thomas Kent Memorial Park which relates to the War of Independence and Civil War. During design and construction every effort was given to ensure that all of the memorial fixtures were to be retained in their current location, protected during construction, and that the park post construction would be delivered to the public in a timely fashion. The picture below shows a local event in the park held in June 2022 preconstruction.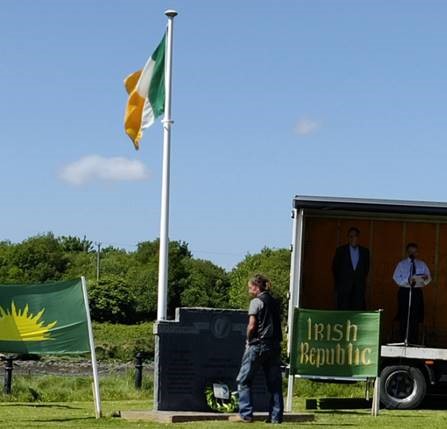 The construction of the pumping station involved design / construction around the existing monument and no disturbance was caused to this important piece of both local and Irish History. With significant design use of precast structures and ensuring activities were well planned and executed the progress on-site in terms of Rostellan Pumping Station is well ahead of programme and Glanua Ltd. would like to thank the public for there support during construction.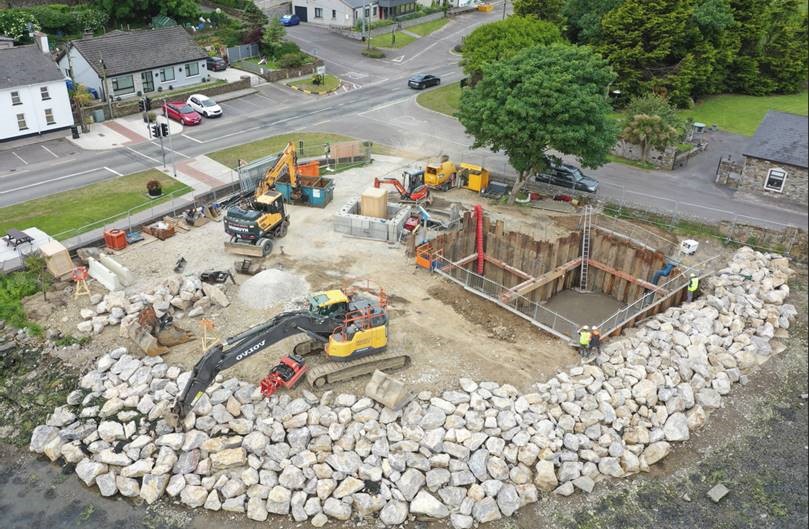 Picture below with memorial structures now again visible, post construction, and area being made available again for public enjoyment.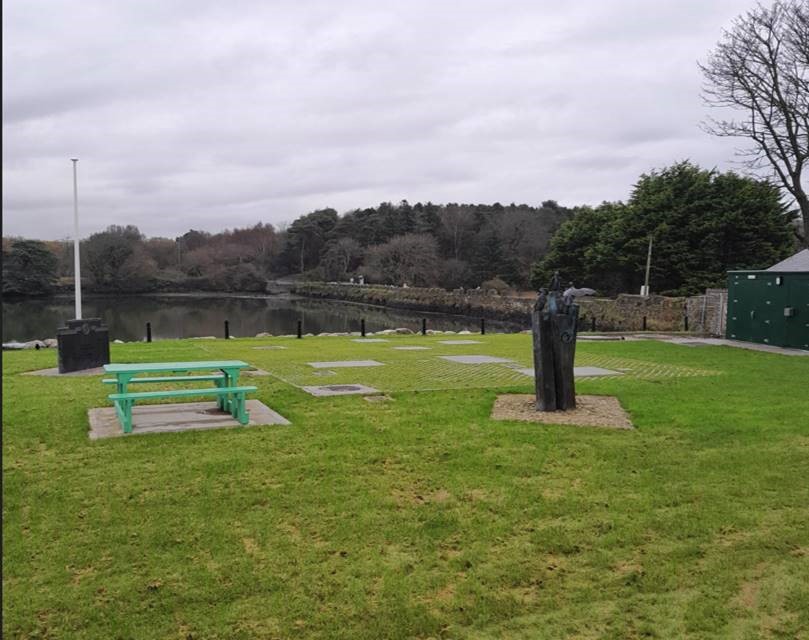 Please see link to video https://www.youtube.com/watch?v=CN1F2v2gMWY which shows the level of detail and pre-planning in terms of project execution that is involved in ensuring the above works progress in a timely fashion and also in ensuring that all stakeholders are aware of the impact the construction works may have be in as a member of the public or as a local business.
Glanua Ltd. are delighted to be working with Irish Water and Cork County Council in delivering this much needed infrastructure and in its totality the project will involve the construction of a new wastewater treatment plant at Ballytigeen, a 310m marine outfall pipeline to safely discharge treated wastewater to sea, 400m of new sewer pipelines, 3,500m of rising mains to transport untreated wastewater to the newly wastewater treatment plant, and as mentioned previously the three under ground wastewater pumping stations at Rostellan Memorial Park, the pier in Lower Aghada and Main Street in Whitegate.
This project, once completed, will enhance local amenities and assist both social and economic development in the area