Glanua is making significant progress on a new wastewater treatment plant (WWTP) and sewage infrastructure in collaboration with Uisce Éireann and Cork County Council for Castletownshend, Co Cork.
When completed, the project will eliminate the discharge of untreated wastewater into Castlehaven Harbour, resulting in a cleaner environment, enhanced water quality, and greater capacity to support the growth and development of this picturesque region, known for its stunning 17th century castle overlooking the harbour of Castlehaven.
The project is being delivered under Uisce Éireann's Early Contractor Involvement (ECI), a capital delivery model which fosters engagement with contractors from the beginning of the project life cycle to the end, driving efficiency and collaboration.
The works include the construction of new separated foul and storm pipe networks on the main street, a new wastewater treatment plant,  a pumping station on the grounds of the Castle, rising main, gravity sewer and a 160m treated effluent marine outfall and an outfall extension at the pier to safely discharge treated wastewater into the harbour.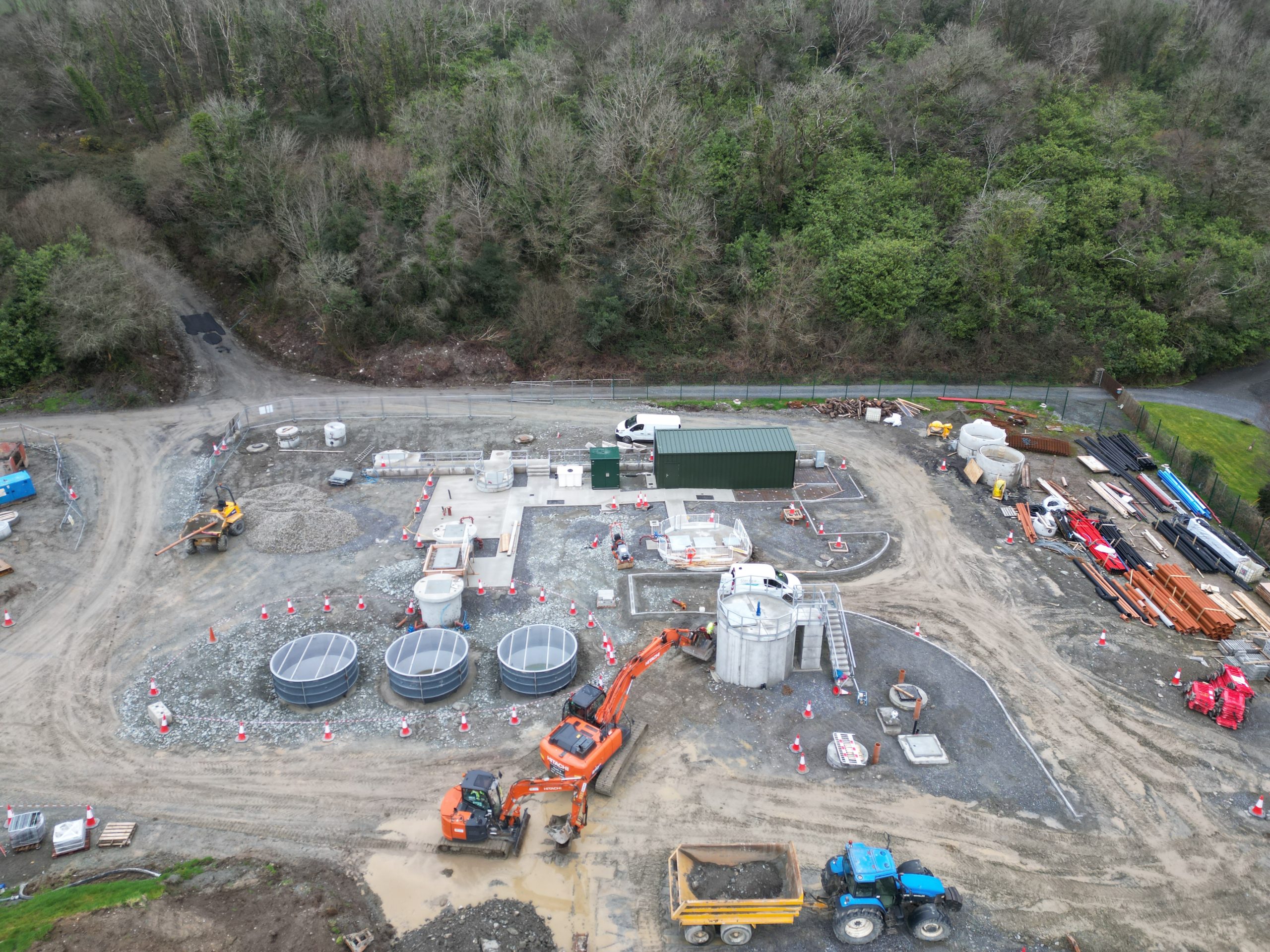 As a small village, with limited access, careful planning was required to ensure that the project is completed with minimum disruption to the local community and that the community is involved in the progress of works. To date, we have completed a new pumping station, marine effluent outfall, marine outfall extension and rising main, while chambers in the WwTP have been installed and works are progressing well to ensure the project will be delivered on programme. The Castle Pumping Station is located on the picturesque grounds of the Castle B&B so every effort was made to fit in with the unique surroundings and have minimal impact, while protecting the existing grounds stone walls.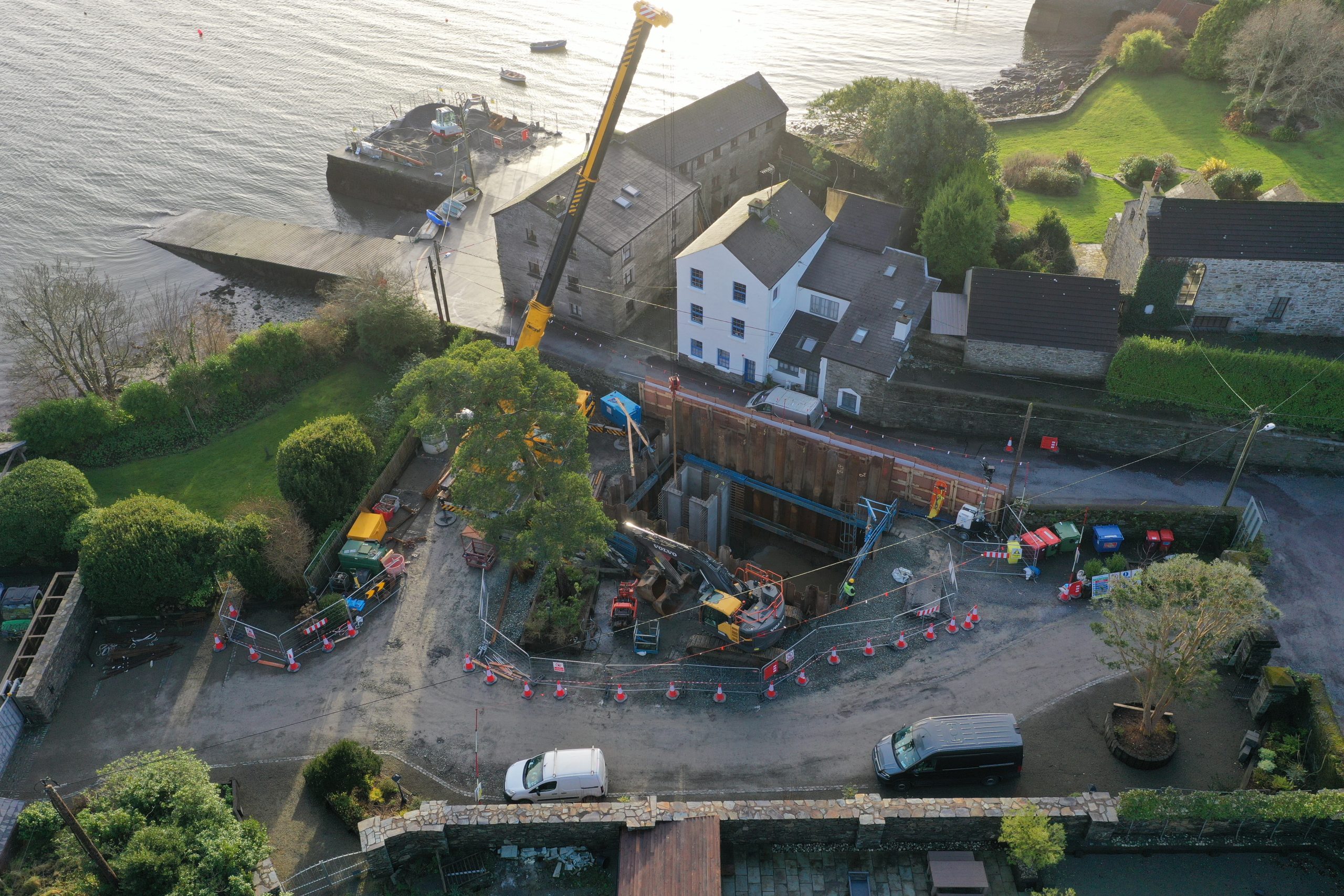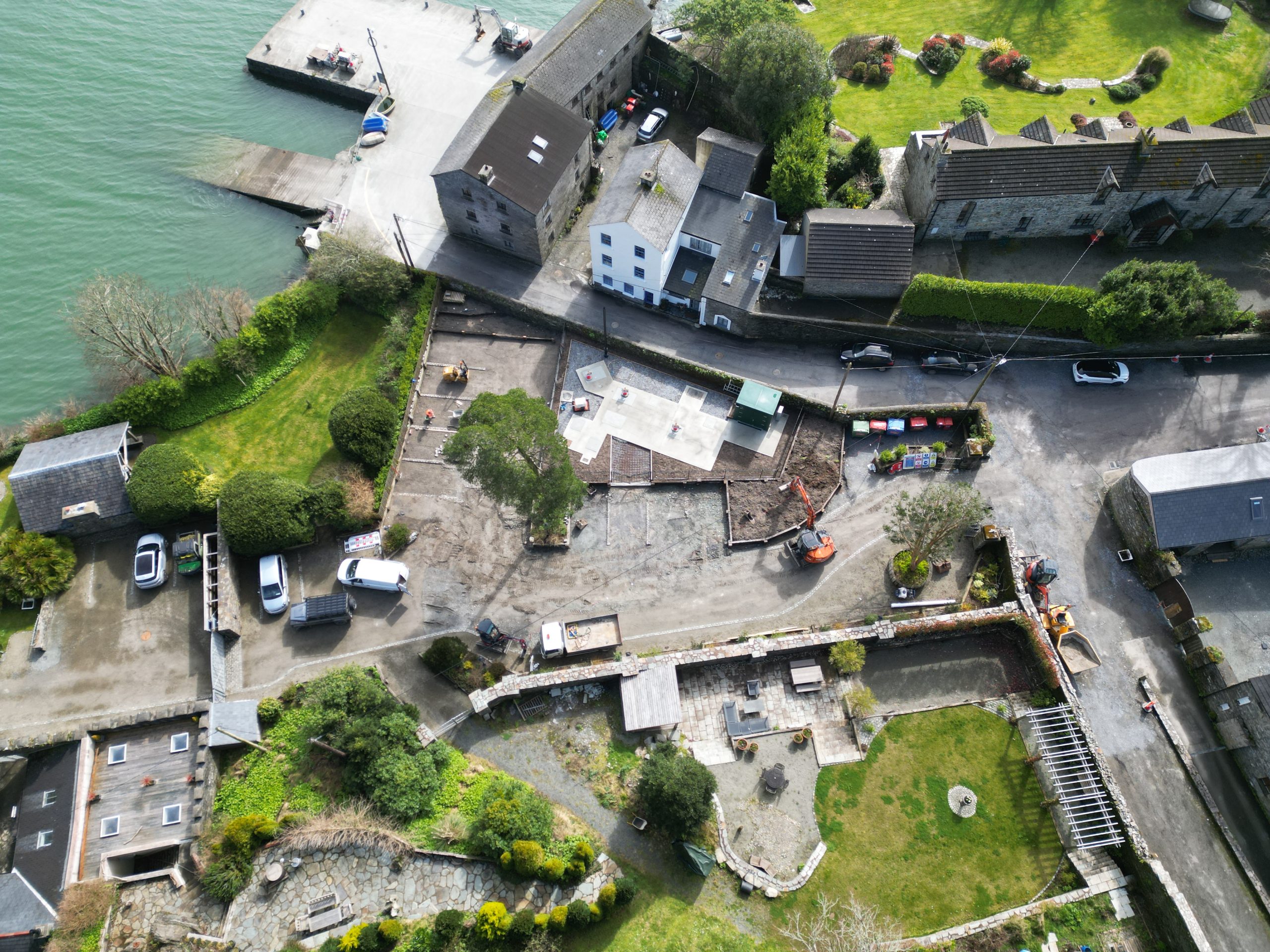 Since 2019 Glanua in collaboration with Uisce Eireann has designed and developed wastewater treatment projects to stop the discharge of raw sewerage in the Cork UTAS region under the ECI programme. Construction is complete in Castletownbere and Inchigeelagh, with works at an advanced stage in Whitegate-Aghada and with Ballycotton recently commenced.