Glanua Ltd. working in partnership with Irish Water and Cork County Council are delighted to report that the Inchigeelagh WWTP has successfully passed Process Proving and has commenced Operations. The €6.8 million euro investment involved the construction of a new Wastewater Treatment Plant (WWTP) and associated pumping station / pipelines which has now eliminated the discharge of untreated sewage into the River Lee.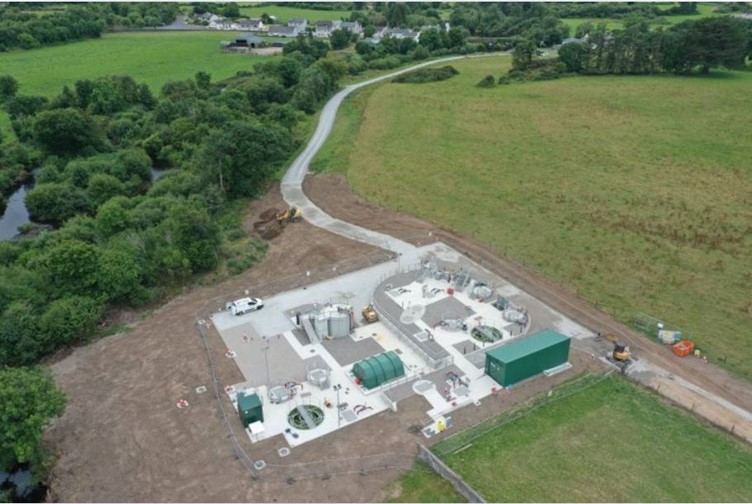 The new fully operational WWTP brings numerous benefits to Inchigeelagh and the surrounding areas, including:
Better health & integrity of the environment
Improved water quality in the receiving waters of the River Lee
Enhanced local amenities and a platform for Social and Economic Development
New Sewer pipes and a pumping station sized to accommodate future population growth.
Ensure Compliance with national and EU regulations relation to the Treatment of Wastewater
Inchigeelagh is a gateway to West Cork and has great potential to develop more as a popular tourist destination by ending the unacceptable practice of discharging untreated wastewater into the River Lee. Glanua Ltd. has also completed works in Castletownbere which is now also fully operational, and has commenced works in White-gate Aghada and Castletownsend. Works in Ballycotton will commence in early 2023. This much-needed infrastructure is part of an overall investment by Irish Water of €700 Million to eliminate the majority of raw sewage discharges by 2025.
We look forward to working closely with Irish Water and local communities in the coming years to ensure all sewage is treated adequately, to enhance the environment for future generations.