Glanua and Easy Hydro are thrilled to be shortlisted in the prestigious Water Industry Awards 2023. The nomination comes as recognition for our project in the Energy in Water category, which adopted Easy Hydro's innovative technology that has significantly reduced energy consumption by up to 30% in our water treatment plant in Fethard, Co Tipperary.
On the foothills of Slievenamon Mountain, tween the villages of Kilusty and Cloneen is the Fethard Regional Water Supply Scheme, which Glanua operates for Uisce Eireann.
In 2022, we implemented Easy Hydro's ground-breaking Pump as Turbine (PAT) technology in the plant to help cut carbon emissions and produce affordable, renewable green electricity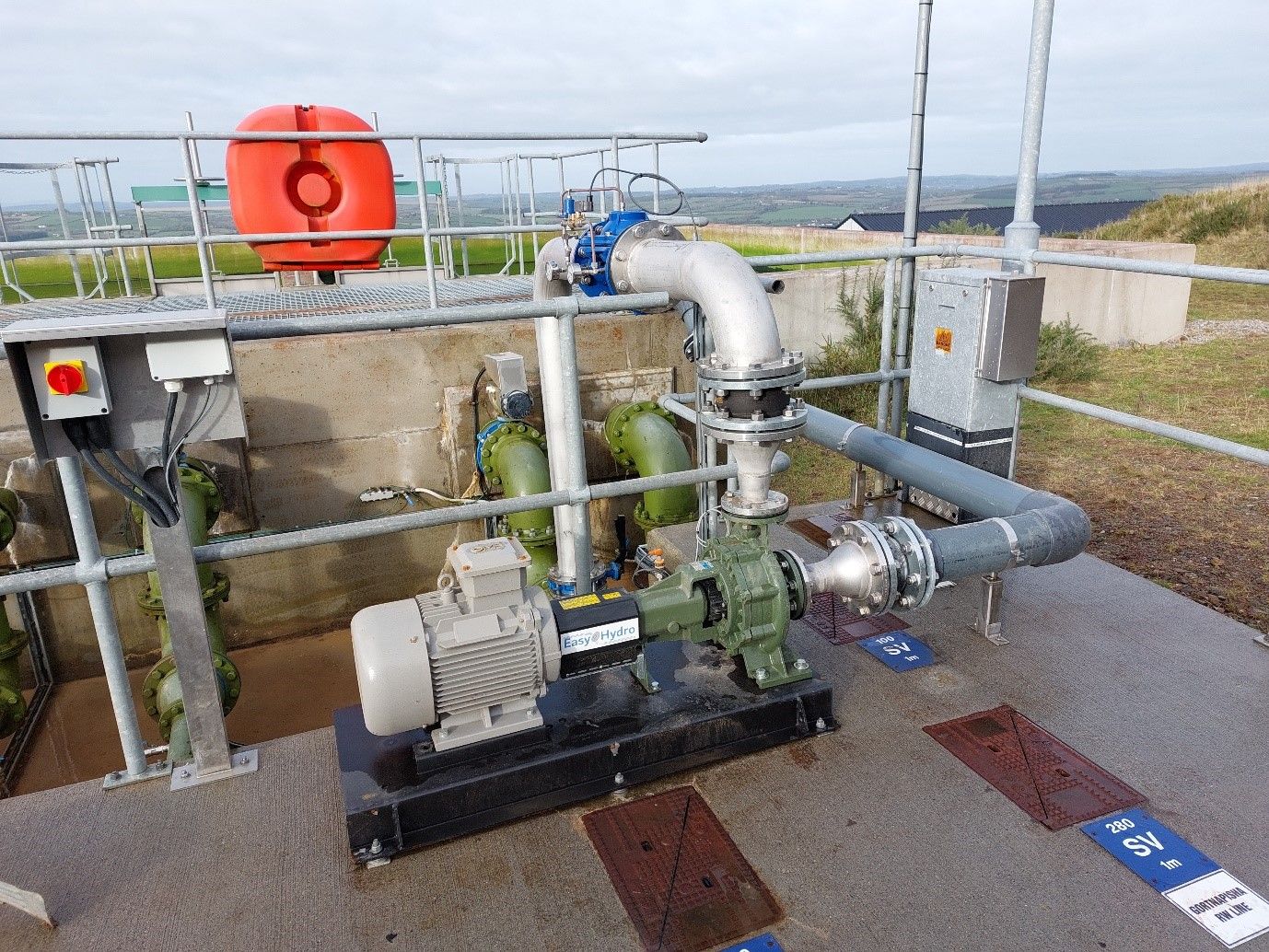 What sets Easy Hydro's PAT Pump as Turbine technology apart is its distinct advantages over traditional hydro turbines. By utilising standard water pumps operating in reverse as turbines, this pioneering approach allows for the extraction of energy from fast-flowing water, converting it into CO2-free renewable electricity. As a result, the technology now provides up to 30% of the power required onsite, reducing the reliance on grid electricity and lowering carbon emissions. 
Easy Hydro's PAT technology brings multiple benefits to Glanua's operations. The use of off-the-shelf components translates into cost savings and reduced maintenance requirements, with readily available spare parts ensuring smooth and efficient operations.
Additionally, the compact design of the turbine minimises the need for extensive civil works during installation, resulting in lower capital investment while maintaining the integrity of the plant. The mechanical and electrical connections were completed before commissioning and testing, streamlining the implementation process.
Being shortlisted for the Water Industry Awards 2023 is a testament to Glanua and Easy Hydro's commitment to sustainability, innovation, and efficiency in the water industry. The seamless integration and minimal disruption during installation demonstrate the project's practicality and potential for wider adoption in the water sector while contributing to a more sustainable and cleaner environment.